HYTALE

GAME INFO
HYTALE ™ is the RPG adventure game everyone is talking about... Minecraft 2!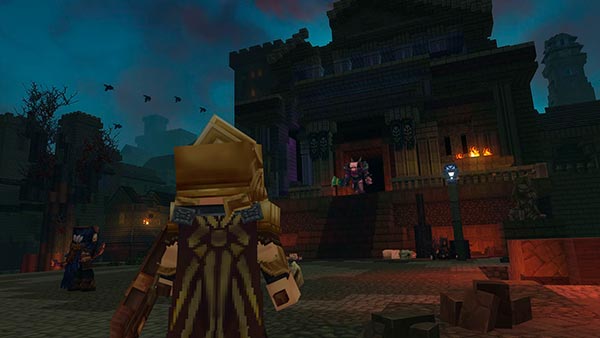 Hytale is an original game of adventures RPG stylein an open environment (sandbox) that seems inspired by the popular universe of Minecraft. Prepare to tour a fantasy world full of Dungeons and pre-religious creatures ... you dare to start the way?
This complete multiplayer game promises three different modes of play: dive into the Adventure Mode, alone or with other players online, have fun with the minigames, in which you must demonstrate your skills or use the creative tools to create your own world within the game.
Travel the world as adventurer, settlers or craftsman. Discover the towers invaded by monsters, terrible giant creatures and much more. Play in cooperative mode, joining your friends in your adventure.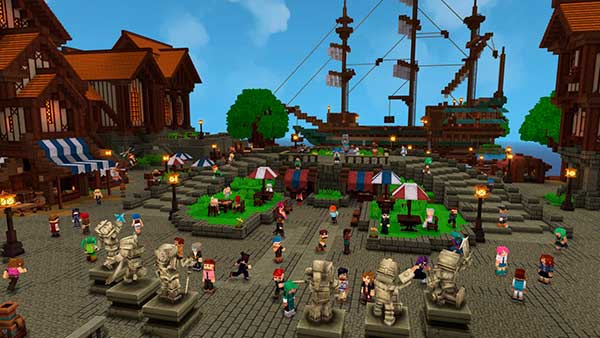 Hytale has been developed by a group of modders that is behind Hypixel, one of the Minecraft servers most popular around the world. Some already consider it to be the second part of Minecraft and a title that will give much to talk about soon in the gamer scene. The popular youtuber Luzugames (almost 9 million followers), has been uploaded to your channel a complete game play and that you can see below:
How to download and play for free

Hytale for PC
This title is going to be published in its PC version, but there is still no release date, but you can play the Beta version. If you want to play free Hytale continue with these simple steps:
click PLAY NOW located at the top left of this post.
wait until Beta Sign-Up is loaded on the official game site.
fill the term strong field>email Address term/strong>with your email.
click on Register button.
follow the download and installation instructions on screen and... let's play!
Controls
(follow the tutorial within the game)
Release date
We will inform you here as soon as we have more information on your date of output, visit us regularly!
If you liked the game, maybe you are interested in others Adventure games and Minecraft Game similars to: Minecraft Earth, Marshmellow Day Spa, Not For Broadcast, Super Mario Flash, Super Mario Maker 2 Online or Minecraft Classic.
You can get more information about the game in your official website or in your account twitter. You can see the trailer Hytale here.