SUPER MARIO MAKER 2 (Online PC Game)

GAME INFO
Super Mario Maker 2 ™: return the fun game in which you will create the world of Super Mario (Scratch version to play Online)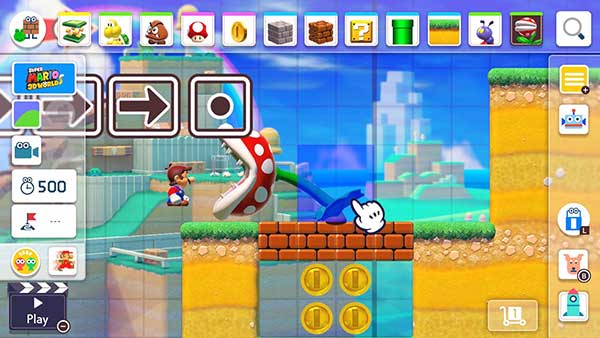 Super Mario Maker 2 is one of the Adventure Games most anticipated by fans of the Sumer Mario universe. A new platform game with Level editor, to unleash your creativity and challenge other players to complete the scenario you've created. Here is more about the most desired game of the moment and we present you a version to play online on your pc made by a fan of the saga.
The levels are based on different titles of the franchise: as Super Mario World, Super Mario Bros 3, … but now with the novelty of including the Super Mario 3D World Game! You can create your solo level in cooperative mode with another online player.
The gameplay remains intact, compared to the original game, as well as the fun. The solo game mode includes the history mode, where you will have to rebuild Princess Peach Castle from finding gold coins. It's over 100 levels… Take the challenge!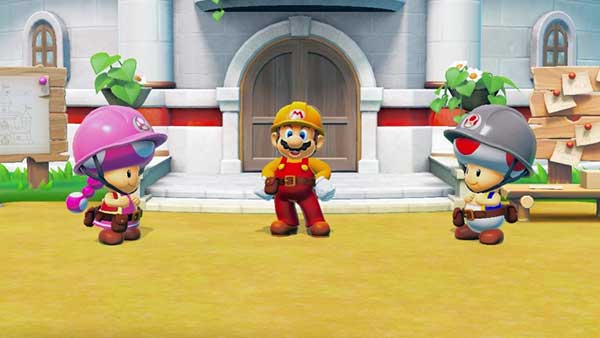 Super Mario Maker 2 has been developed for Nintendo Switch by the Japanese Nintendo Entertainment Planning and Development (or Nintendo EPD), the same creators of the original game and distributed by Nintendo itself.
Super Mario Maker 2 Gameplay
One of the most influential YouTubers in the gamer panorama is Mark Edward Fischbach (better known as Markiplier, with over 24 million followers), which has already played SMM 2 and gives us its rating in the video below:
How to play free Super Mario Maker 2 (Online version Scratch) for PC
The second part of Super Mario Maker has already been released to the market, only for the Nintendo Switch console, but if you want to play Online Super Mario Maker 2 for free on your pc (version programmed in Scratch by a fan) continue with these simple steps:
Click on the button "PLAY NOW" button at the top left of this post.
Wait till I upload the link to the official game site on the Scratch site.
Waiting for it to load the game.
Click on the green button of the flag.
Follow the instructions on screen and… let's play!
Link alernativo: https://scratch.mit.edu/projects/313342020/
Controls
(Follow the tutorial you will find in the game)
Super Mario Maker 2: Release Date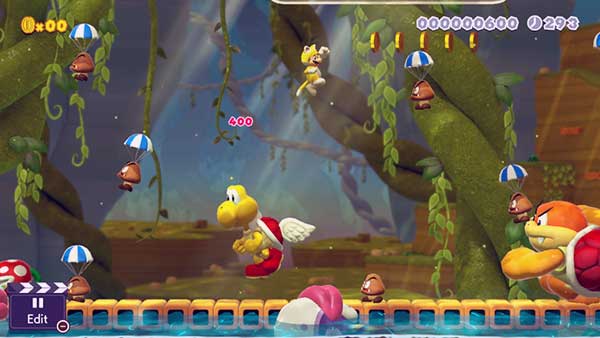 The release was on June 28, 2019.
If you liked this game you might be interested in other adventure games of our selection such as: Little Nightmares 2, VRChat, Minecraft Classic, Hytale, I Wanna Run The Marathon o I Am Fish.
You can see the official trailer of the game (here), or see more information about the game on the official website of its creators (here) or on the official twitter.