NOT FOR BROADCAST

GAME INFO
Not For Broadcast ™ it's the simulation and adventure game in which… you'll be a TV Censor!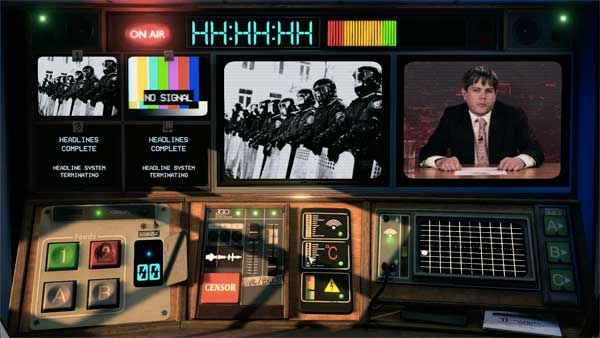 Not For Broadcast it's a new concept within adventure games and is that you will take command of a television studio with a background social revolution climate. Read to the end, because we'll tell you how to download and play free!
Your working day as a cleaner of the set where the national news is broadcast takes a turn, when a social revolution is about to break out and the government takes over the country in the opposition (with very extremist ideas).
You are ordered to take over the director's command and now it will be in your hands what is broadcast and what is not, what information reaches the viewers… your decisions will mark the fate of the people!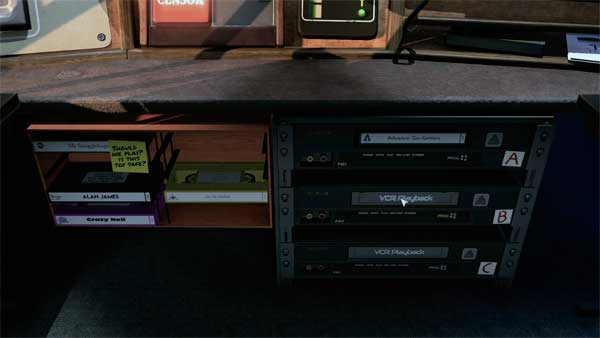 Set in the 1980s in a convulsive era, it drifts towards dystopia, with: a political scandal, an extremist party with more and more followers and a busybody journalist who has published a book on the dangers ahead.
The work seems easy, but it is not: it chooses the cameras and the plans to be broadcast, it launches advertisements at the right time and censors the curses.
Play Not For Broadcast will make you live an immersive experience in the way you work on television and how the media is manipulated according to the interests of governments… Censorship!
Not For Broadcast Gameplay
The influential YouTuber Jacksepticeye, one of the best-known gaming subjects (with over 23 million followers on his channel) has already released a video with a full analysis-review of the game:
How to Download Free Not For Broadcast (PC)

The game has been released on Steam on January 30, 2020 in its full version, but you can play free Not For Broadcast in its prologue version.
To free download Not For Broadcast: Prologue, follow these simple steps:
Previously, you must have the Steam application installed on your PC (free download here).
Click on the button "PLAY NOW" button at the top left of this article.
Waiting for it to load the link to Steam.
Click on the "Install Game" button.
Follow the installation instructions.
Let's play!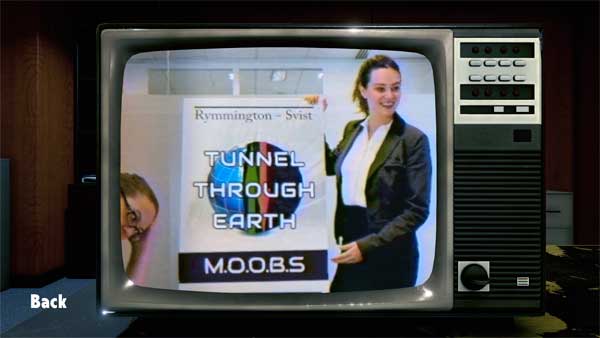 Alternative link to buy the game in Steam here.
Not For Broadcast Official Trailer
You can see the official trailer here.
Technical Requirements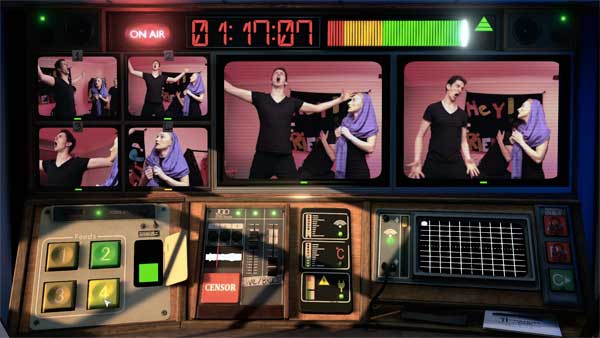 OS: Windows 10 (64 bit recommend)
CPU: 2.7Ghz (or higher)
RAM: 8 GB
Graphics: 4GB VRAM
DirectX: v. 11
Disk space: 11 GB free
Sound card
If you liked this game you might be interested in other adventure games of our selection, such as: Project Grove, Deltarune (Undertale 2), Minecraft Classic, Astroneer, Cut The Rope: Time Travel o Papa Louie 3: When Sundaes Attack!.
Not For Broadcast is the work of NotGames, a British independent video game studio and is distributed by TinyBuild (the same as Hello Neighbor). You can find more information on their website or on Instagram.