DOOM ETERNAL

GAME INFO
DOOM Eternal ™ it's the new action and shooting game from the Legendary Saga… hell has invaded Earth!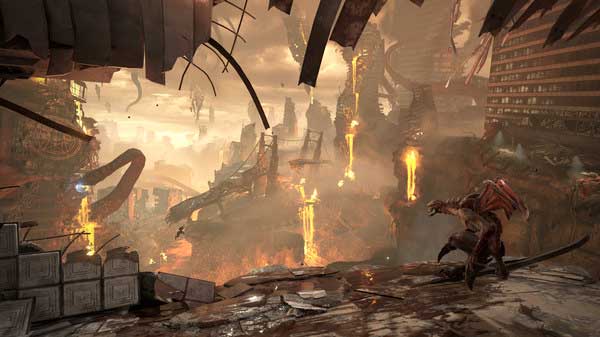 Doom Eternal is the new installment of one of the most played action games in the history of video games. It has already been released and in our article we will tell you more about the news of this expected version… even how to play an online version.
In this new installment of Doom, legions of hellish creatures have invaded planet Earth and you will take command of Slayer, a powerful soldier of the Union Aerospace Corporation.
Your mission (Solo) will be to eliminate all the demons of averno, with the particular mode of first-person shooter that so successfully gave the original game.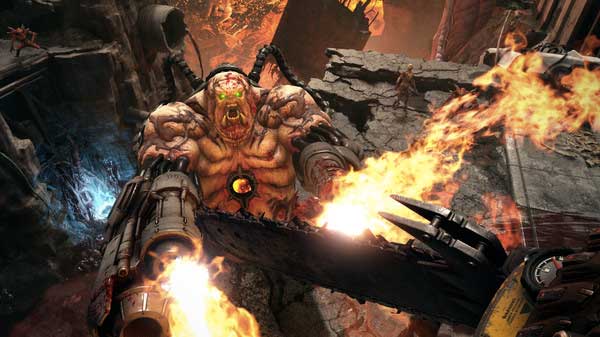 Cross cities and annihilate the sinister creatures, while crossing dangerous dimensions, to fulfill the mission for which you have been sent home: save humanity!
Demons are unstoppable, ravage humans and destroy everything in their path. From your experience fighting in outer space colonies, you are the only one who can cope with them.
You will fight epic battles with new and old enemies (like the Arachnotron), to gain health and ammo. At your fingertips you'll have powerful firearms, but also melee weapons, as well as flame-throwers, missiles, or grenade launchers attached to your high-armor armor… Ready for the fight?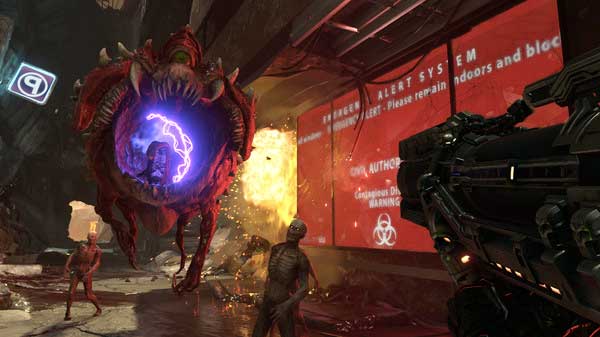 An important novelty is that Invasion game mode has been included, where other online players can join the single player game (such as Slayer) to play as demons. This is the first time a multiplayer mode has been implemented in the Doom saga.
Play Doom Eternal you will discover first-person combat with improved graphics and (for the most fans of the saga)… learn more about the history of Slayer and its origins!
Doom Eternal Gameplay
This new version has raised a lot of excitement in the gamer scene and YouTubers as influential as Markiplier (more than 25 million followers) has already made his particular analysis on the game:
Other streamers who have commented on this game are the famous Jacksepticeye (see here) and H2ODelirious (here).
How To Download Free Doom Eternal Demo for PC

The game has already been released for PC, but unfortunately there is no official Demo or Beta version, but you can try a version of the mythical Doom II Online and without downloading anything to your computer.
To play Doom II for free follow these simple steps:
Click on the "Play Now" button at the top left of this article.
Wait till I load the emulator and the game.
Follow the on-screen instructions.
Let's play!
Official Release Trailer
You can see here the official launch trailer.
Doom Eternal Release Date
Doom Eternal has been released on April 20, 2020, for PC (Steam), Stadia and Xbox One game consoles, PlayStation 4 and Nintendo Switch.
Technical Requirements (Minimum)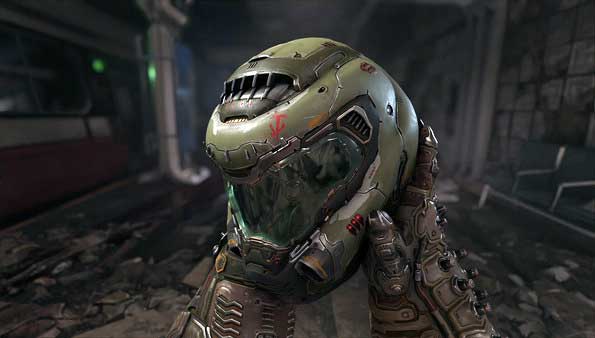 OS: Windows 7 or later (64 bits)
CPU: Intel Core i5 3,3GHz
RAM: 8 GB
Graphics: NVIDIA GeForce GTX 1050Ti with 4 GB VRAM
Disk space: 50 GB
Others: broadband internet connection
If you liked this game you may be interested in other action games and shooting games from our collection, such as: Walking Zombie 2, Fortnite Battle Royale, Resident Evil 3 Remake Demo or Borderlands 3.
Doom Eternal new installment has been developed by the American studio id Software and distributed by Bethesda Softworks. For more information, you can visit the official site of the game or its twitter.
If you wish, you can purchase Doom Eternal on Steam.