FORTNITE Battle Royale

GAME INFO
FORTNITE Battle Royale ™ is the action game in which you must build your shelter and save the world... Play now Chapter 2!!!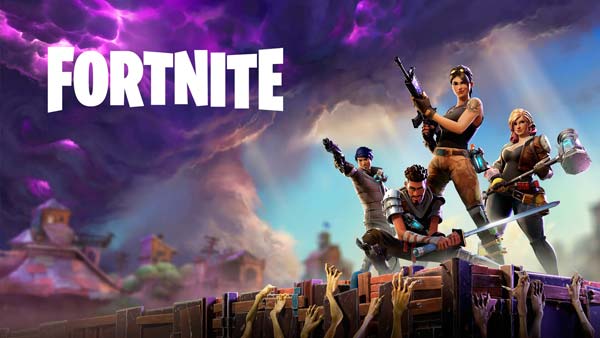 Fortnite Battle Royale ™ is the shooter game style sandbox survival with a look that makes it a candidate to be a success soon. Get ready to immerse yourself in a world that is random that is suffering the attack of the more monstrous creatures. Season X now available!
You'll have to muster up and prepare your shelter because they are already here. Explore gigantic scenarios, find resources, build weapons, fortify your position... and it's war against the monsters has already begun! You will not be alone in this epic battle but you will need to work in a team with other players online.
The monsters do not have much of a brain but always manage to get through your defenses. You must anticipate their movements to strengthen your defenses. Shoot and kill the invaders at the same time to find survivors. Each time you save a survivor you will receive rewards that you can redeem for weapons and upgrades. Discover up to four classes of heroes, each with unique skills and unique features: world traveler, Soldier, Ninja, and Constructor. Firearms and hand-held weapons such as a katana you expect to do against the enemies... Find the arms and survives in Fortnite ™!
Fortnite Battle Royale ™ has been developed with the graphics engine of Unreal Engine is the producer of video games Epic Games, (official website) and People Can Fly, creators of other successes like Gears of War. You can learn more from the latest updates of the game on its official website here or twitter Fortnite. The game is already having a big impact since its launch and is already being commented upon in the networks, as is the case of the following gameplay made by the famous YouTuber Jacksepticeye (more than 18 million followers on his channel):
It has Also been commented on recently by the popular YouTuber Markiplier (more than 19 million followers on his channel), with her fun video, "The agony of Fortnite".
If you liked this game maybe you are interested in other Action games similar to Fortnite of our selection, such as: Back 4 Blood, Rogue Company (Alpha), Havocado, Granny Simulator, Totally Accurate Battle Simlator (TABS), Hello Neighbor,
Totally Reliable Delivery Service or Plants Vs Zombies 3 (Pre-Alpha).
The Fortnite Battle Royale Tournament with YouTubers by elRubius
The popular spanish-norwegian YouTuber elRubius is organizing a big tournament to give appointment on Fortnite the 100 YouTubers most famous of Spain and Latin america. This is a way to create a Fortnite Tournament of YouTubers with all playing simultaneously the game.
Update 26/03/2018: elRubius has achieved a record audience on YouTube, surpassing the million viewers simultaneous for more than 3 hours of broadcast of your live video, where it has managed to connect to the top 100 YouTubers in Fortnite Battle Royale (Look at the live on video of the YouTubers Tournament).
How to download and play for free Fortnite Battle Royale™ (Chapter 2, Season 11)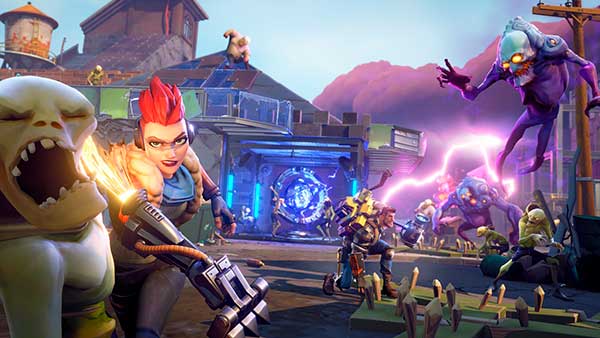 Fortnite ™ in Free-to-Play version (Battle Royale)
After his presentation at the Worldwide Developers Conference 2015, Fortnite was launched in its Beta version in fall of that same year. On July 25, 2017 Fortnite was launched in your version of early access, but of payment, and it is expected that in 2018 will be completely free in his version Free-to-Play.
(Update 08/12/2018): without waiting for the year 2018, the version Battle Royale you can download and play free. In this addictive version in single player mode, you will need to choose a place of landing on the immense stage of the game, to find out how to aprovisionarte for the battle. The mission is very simple: win the last player to stay alive, a-all of epic proportions!
How to install
You can check in at Fortnite to receive updates of the game and a banner unique to your launch free in 2018 , in order to do this, click on the button "PLAY NOW" located in the top left of this page and enjoy!
Mobile versions of Fortnite
iOS
Fortnite has already been released for cell phones in iOS version (iPhone, Apple iPad). To access this mobile version, you'll need to register previously on the official website of Epic Games. After you complete the form of invitation to the event on iOS, you will receive an email to download.
To play you will need to take into account the following requirements:
the
internet Connection (Wifi, 3G, 4G).
iOS 11 (only for iPhone 6S or, iPad Mini 4, iPad Air 2, iPad 2017, iPad Pro, or later models).