HEAVE HO

GAME INFO
Heave Ho ™ is a fun and addicting Adventure game where you must survive… and laugh!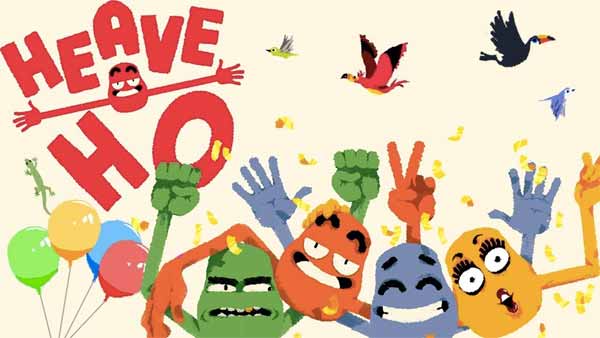 Heave Ho is a new concept of indie and adventure games that will make you spend hours and hours solving each of your challenges. The mechanics of the game will remind you of the already mythical Happy Wheels. You can play in cooperative mode and it will be even more fun. Below we will tell you how to download and play for free!
Prepare to join 3 more friends and fulfill an important mission: traversing dangerous scenarios and not falling into the void. To do this you will have to use your long arms and even use the body of other companions to overcome obstacles.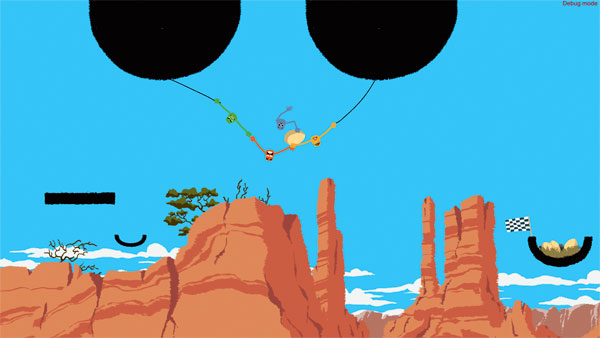 If you fall into the void, you're dead… start over! You'll have to use your skill and ingenuity to survive. In multiplayer mode everything will be much more fun, because all participants will have to work very synchronized.
Play Heave Ho will be quite a challenge for your mind, plus the deaths are a bit comical. Hold on to anything and don't fall… it's about survival!
Heave Ho Gameplay
This game has not gone unnoticed since its release and is that Markiplier himself (American YouTuber, with 25 million followers on his video channel) has already made his particular review / analysis and you can see below:
Another famous YouTuber who has already played is Jacksepticeye, who has posted a video with his opinions about Heave Ho.
How to Free Download Heave Ho for PC

The game has already been released on Steam in its full version (for PC, of payment) and for the Nintendo Switch, but you can play free Heave Ho in the demo version. To download for free follow these simple steps:
Click on the button "PLAY NOW" button at the top left of this article.
Waiting for it to load an image with the link to Steam.
Click on the image or text below to access Steam.
The "Download Heave Ho Demo" click on the button "Download".
You will be asked if you need to install Steam on your pc or if you already have an account (it is free).
Click on the executable file and follow the installation instructions.
Let's play!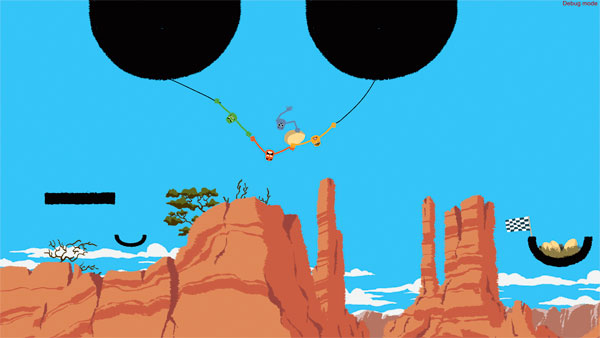 Alternative link to download here.
Heave Ho Trailer
You can see here the official launch trailer.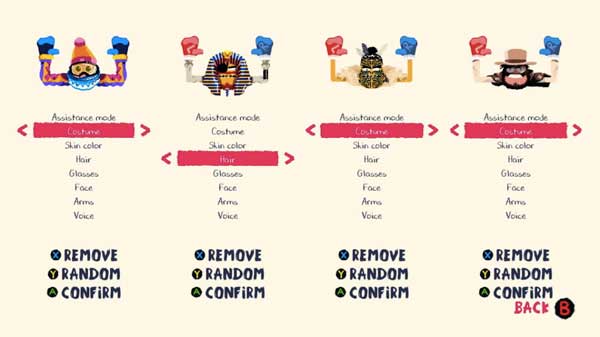 Technical Requirements
OS: Windows 7-10 (64-Bit)
CPU: Intel Core 2 Duo
RAM: 4 GB
Graphics: Intel HD 4400
Disk space: 1 GB
Others: a controller is required to play in multiplayer mode.
If you were interested in this game you might like other adventure games in our collection, such as: Minecraft Classic Online, I Am Fish, Hytale, Trap Adventure 2 o Little Misfortune.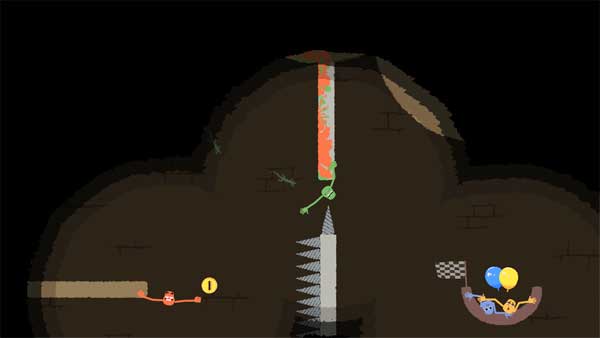 The fun Heave Ho has been developed by a video game studio called Le Cartel Studio, located in Paris (France) and published by Devolver Digital. They are creators of very addictive and original indie games. For more updates and updates on the game, you can visit its website, twitter or discord.