HAND SIMULATOR SURVIVAL

GAME INFO
Hand Simulator Survival ™ is the newest version of Hand Simulator Game… in which you must survive on a Deserted Island!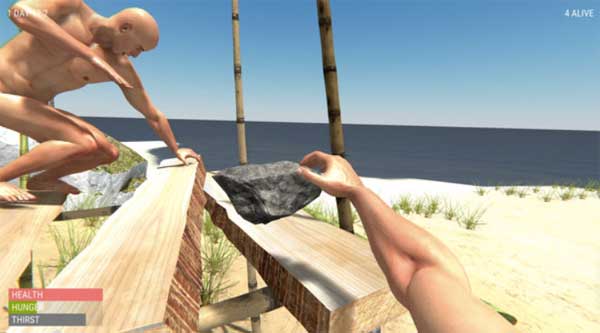 Hand Simulator Survival is a version of the successful Hand Simulator game and one of the most original adventure games of recent months. This time, you'll have to manage to survive on a deserted island… In our post we will tell you how to download and play this fun and crazy simulator for free!
Just like the original game, without the need for VR (Virtual Reality) glasses, you'll have to control your hand perfectly… with your PC keyboard!
In this version, you will find yourself on a deserted island, like a castaway, but you will not be alone: up to 8 players can participate online.
You'll have to find your life to survive the first night on this inhospitable island full of dangers. Resources are very limited and weather conditions can change in a short time.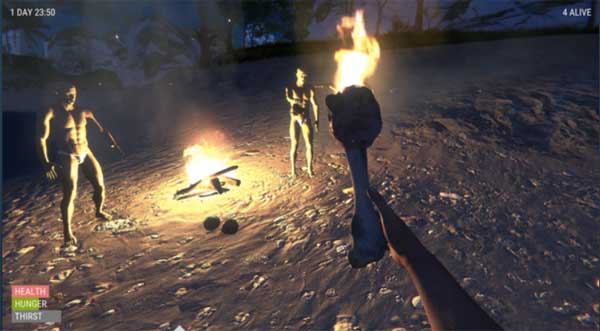 Build a shelter, learn to master fire, find a way to build weapons, a fishing rod,… on this will depend the life or death of the group!
Your goal: survive, but at the same time be alert to get the attention of some ship that can rescue you and get out of this nightmare island. Until then, you know: hunts animals to eat and… don't forget the water!
Playing Hand Simulator Survival will make you live the adventure, but it will also make you laugh and even more by playing with friends online. It is not easy to control hands, resulting in ridiculous situations, so … what are you waiting for to start the game?
Hand Simulator Survival Gameplay
One of the most influential YouTubers in gaming, is Markiplier (with more than 26 million followers on the popular video portal). Below you will see his funny review-analysis of hand Survival Simulator:
How To Download Free Hand Survival Simulator
The game was released on the game Portal Steam (see here) in paid version, but you can play free Hand Simulator Survival in an official version that its creators uploaded to itch.io.
To download and play for free for Windows and Mac, follow these simple steps:
Click on the "Play Now" button at the top left of this article.
Wait until you load the link to the game's official website at itch.io.
Clic en el botón "Download on itch.io".
Once in itch.io, click the "Download" button.
The download of the file Hand Simulator Survival.rar (1 GB) will begin.
Unzip the file.
Click on the executable file and follow the installation instructions.
Let's play!
Hand Simulator Survival Trailer
You can see here the official trailer.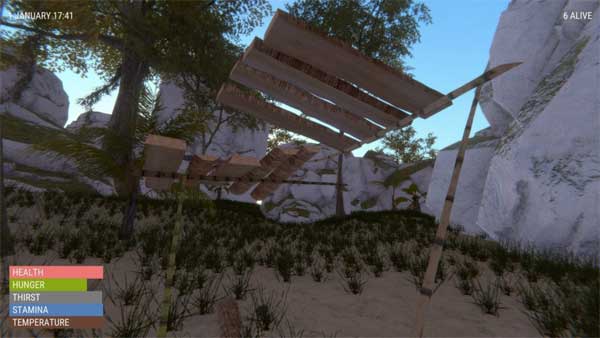 Technical Requirements
OS: Windows 10 (64 bit recommend).
CPU: Intel Core i5-6600K or AMD Ryzen 5 1600
RAM: 8 GB
Graphics: NVIDIA GeForce GTX 1060 3GB or AMD Radeon RX 580 4GB
DirectX: version 11
Disk space: 2 GB
Broadband internet connection
If you liked this game you may be interested in other adventure games from our selection, such as: Dredge, Rust, Hytale, Satisfactory, Deltarune (Undertale 2), Try To Fall Asleep, Chuchel or RAFT.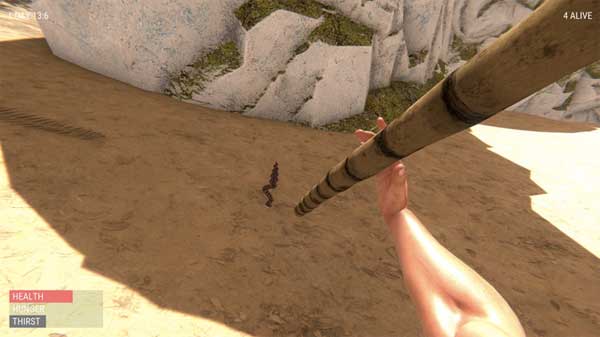 Hand Simulator Survival has been developed by HFM Games, an independent Russian video game studio. They are the same creators of the original Hand Simulator. You can find out more information and updates about the game on their twitch or discord.