SATISFACTORY (Alpha Game)

GAME INFO
👽SATISFACTORY ™ (Alpha) it's an Adventure Game you'll have to build on… on a distant alien planet!
Satisfactory (Alpha) it's an adventure and strategy game on a distant and exotic alien planet (in a way it bears similarities to Hytale). Your goal as a colonizer will be to build factories, machines and anything you can think of to achieve the goal. In groups of up to 4 people online you will have to overcome the strange creatures that inhabit it… you want to start this epic adventure?
It builds factories of many plants while exploring immense scenarios and entering into battle with aliens. Put the conveyor belts in the right way and act with strategy. It manufactures automatic exploration vehicles to access the most dangerous places, new weapons and countless other possibilities.
It will not be easy to find the resources to manufacture materials. You will have to find them from lush rainforests to the most desert and dangerous areas, but remember: there will always be monstrous beings trying to recover their land… what are you waiting for in the first place?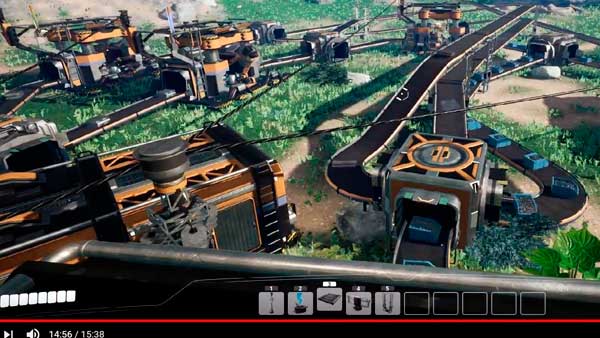 Satisfaction has been developed by the same creators of Goat Simulator (The Coffee Stain studio). Those who have already played in the Early Access version have been trapped from the very beginning, so it promises to be a success. The famous YouTuber Jacksepticeye (more than 21 million subscribers and one of the most followed in the games theme), has uploaded a complete gameplay / analysis to its channel, to give you an idea of how game mechanics and its incredible scenarios are:
📥 How to download and play free Satisfactory (PC)
This title will be released for PC in the Early Access version during this year 2019, but the one you can play is the Alpha version. If you want to play free Satisfactory for PC (Alpha) follow these simple steps to register for and download:
Click on the button "PLAY NOW" button at the top left of this post.
Waiting for it to load the Alpha Sign-Up on the official website of Satisfactory.
Fill in the form with the requested fields.
Click the button to register.
Follow the instructions for downloading and installing on-screen your pc and… let's play!
Update 22/03/2019: unfortunately the Alpha Sing-Up has already been closed, but you can see the game development processhere.
🕹Controls
(Follow the tutorial you will find in the game)
🚀 Satisfactory Release Date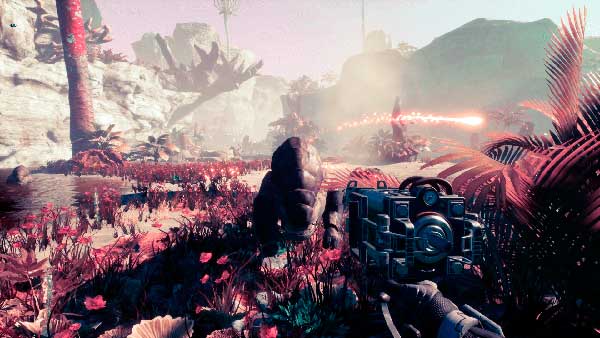 It will be released in 2019, but there is still no official date. We will inform you here as soon as we have more information on your PC release date, visit us!
At the moment there are no forecasts, nor official confirmation, of the release of versions for consoles (PlayStation 4, Nintendo Switch or Xbox One). There is also no known launch for mobile devices (Android, iOS) or Mac.
🖥 Satisfactory The Game: Technical Requirements
OS: Windows 7 (64-Bit) or higher
Processsor: i5 3570k at 3,4 GHz with 4 Core (64-Bit) or higher
RAM: 8 GB
Graphics: GTX 760 2 GB
Disk space: 20 GB free
Broadband internet connection
If you like it, you might be interested in other similar Adventure Games like: Astroneer, Marshmellow Day Spa, Deltarune (Undertale 2), Poopdie, Papa Louie 3: When Sundaes Attack!, Super Mario Flash o Papa Louie: When Pizzas Attack!.
You can find out more about this game on theirofficial site or on their twitter account.
You can watch theOfficial Trailer here. To find out about the latest news from the community, you can visit their Satisfactory Reddit here . Know the game that is causing sensation before your departure.
If you want to buy Satisfactory, it is no longer for sale on Steam, but its creators have decided to sell it through the Epic Games Store.