DYING LIGHT: Bad Blood

GAME INFO
Dying Light: Bad Blood ® is the new promise of the Battle Royale games... it mixed with Parkour!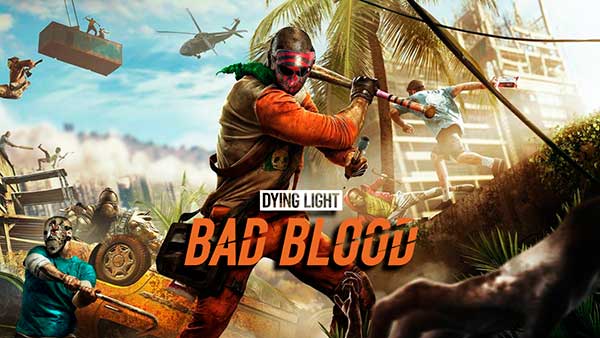 Dying Light: Bad Blood is a great action and Battle Royale game, but it is not one of those that emulates the success of Fortnite, we are faced with something different for its gameplay and theme.
On this occasion 12 online players come together in an immense battle scene, where you will be cast randomly. Once on the ground you will need to find weapons. In the beginning you'll only get melee weapons: machetes, knives, axes, baseball bats, ... they take 12 and only 1 will come out alive!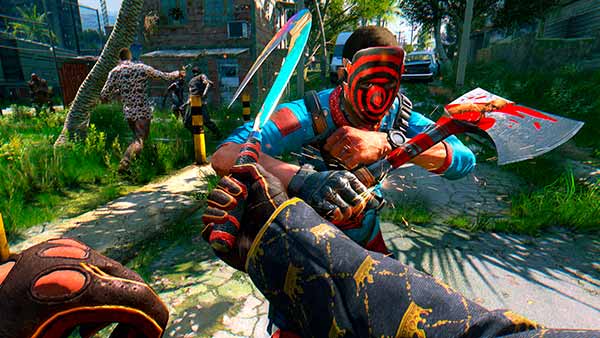 In the gigantic map only you will be 12 players, but hundreds and hundreds of zombies (undead) blood-thirsty. Your mission will not be primarily to kill zombies but you'll have to locate their dens (hives), take blood samples and to find the meeting point in which you will be evacuated by helicopter.
By the way, besides, you must avoid the other opponents that want to rip you off samples, or to pursue yourself to one of them using the Parkour. One of the main features of the game is that your resistance is limited, the fatigue and the wounds you will affect long.
Dying Light: Bad Blood has been developed by the independent polish study Techland, creators of the saga Dying Light.
The famous YouTuber, specializing in video games, H2O Delirious (with more than 11 million subscribers), has uploaded a complete gameplay of Dying Light: Bad Blood that you can see below:
You can see the official trailer here.
How to download free Dying Light: Bad Blood for PC
Release date was the last 13/09/2018 in the popular portal of independent video games Steam. If you want to play free Dying Light: Bad Blood continues with these simple steps:
ATTENTION: Techland launched a press release in which it announced the release of version Early Access in September (only on PC), but it is expected soon the release of the final version, also to PS4 and XBox. At that time the PC version will be free (Free to Play).
Click "PLAY NOW" located in the top left of this post.
Wait for it to load the official website of the game on Steam.
Click "Install the game". Previously you'll have to install Steam in your PC.
Download the official game.
Follow the instructions on the screen and... let's play!
(alternate Download here): https://store.steampowered.com/app/766370/Dying_Light_Bad_Blood/
Technical Requirements to play Dying Light: Bad Blood
OS: Windows 10 (64-bit)
Processor: Intel Core i5 3,4 GHz
RAM: 8 GB
Graphics Card: NVIDIA GeForce GTX 780 (VRAM 2gb)
DirectX: v. 11
Disk space: 40 GB available.
If you liked the game, maybe you are interested in other Action Games similar as: Cuisine Royale, Radical Heights, Totally Accurate Battlegrounds, Farcry 5 or Deep Rock Galactic.