HOT LAVA (BETA game)

GAME INFO
HOT LAVA ™ (Beta) is an action and skill game... but don't touch the floor!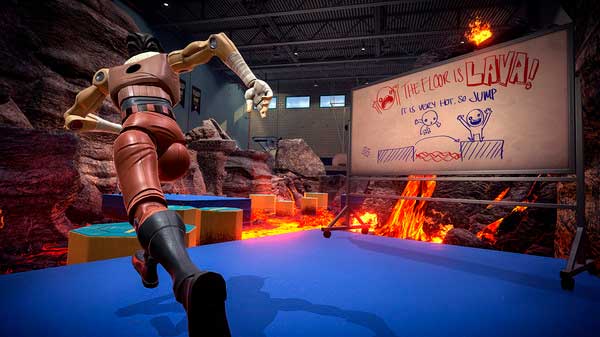 Hot Lava is a fun action game and skill, based on the popular challenge viral The floor is lava Challenge, as commented in the last few months in the internet. Of this funny video game are already doing analysis of the YouTubers known as Jacksepticeye (more than 19 million followers: Hot lava Gameplay).
Feel like a child, running, jumping, climbing and climbing on walls, furniture and any object. Move within a house, factory or any type of construction to the rhythm of parkour to complete your mission.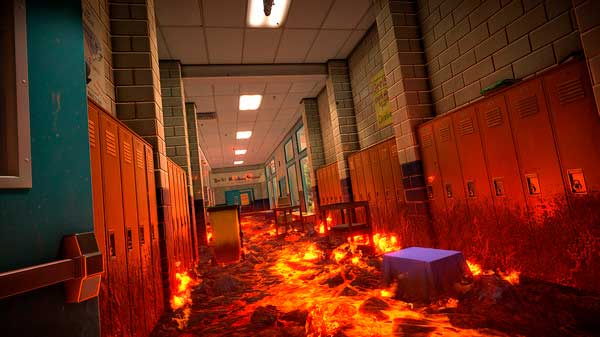 Play alone or with friends in the multiplayer the challenge Hot Lava Challenge. In this game is about running fast, but with just a warning... you don't touch the floor because there's burning lava!... Good luck!
The game Hot Lava has been developed independently by Klei Entertainment (website), a study of Vancouver, Canada. You can read about the latest news and updates in the official twitter of the game.
How to download and play
Hot Lava
Hot Lava is currently Open Beta development and it has already made its launch in the popular portal video game Steam. You can play completely free to version Hot Lava Beta (you need to subscribe on the official site).
To download and play for free do click here and follow the instructions, or follow these simple steps:
Click "PLAY NOW" located in the top left of this post.
Wait for it to load the official page of the Beta version.
Fill out the form with the requested data (name, surname and email).
Click "Subscribe to list".
Confirm your email by clicking on the link received.
To wait for the random selection of testers of the Alpha version... good Luck!
The release date of the final version will be for the year 2018, but you'll be able to get Hot Lava (Open Beta) on Steam:
Requirements Hot Lava (recommended)
OS: Windows 10 (64-bit)
RAM: 8 GB
DirectX: version 11
Disk Space: 15 GB available
If you liked this game maybe you are interested in other Action Games of our selection, such as: Detroit Become Human (Game PC Online), Cuisine Royale, Totally Accurate Battlegrounds, Farcry 5, Fortnite Battle Royale or Radical Heights.