APEX LEGENDS Battle Royale (PC)

GAME INFO
APEX LEGENDS ™ is the new Battle Royale game everyone is talking about... Fortnite Tremble!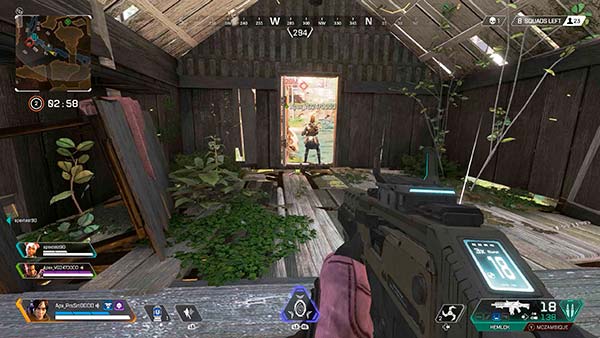 Apex Legends is the latest in Battle Royale Games, from the creators of the Titanfall universeand the response of the mythical Electronic Arts to the success of Fortnite. The most important thing is that it's a game you can get for free. In our post we will show you how to download free Apex Legends for PC.
This title is a sequel to the well-known original game, in which humans and giant robots, known as Legends (Legends), will now confront each other. Both are fought in bloody battles in an open world, in the so-called Apex Games.
In order to win your competitors, you must be very stealthy, clever and witty, as well as good aim. Dive into gigantic war scenarios and explore, find new weapons, don't let yourself be killed, and eliminate others. Create a team with other online players and communicate to develop strategies... will you win?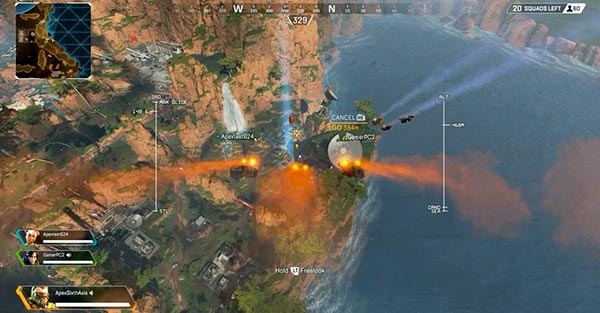 Apex Legends has been developed by the well-known study Respawn Entertainment from California (USA), creators of hits such as Titanfall. We don't know if this video game will overtake Fortnite, but what's certain is that the gamer scene has already exploded upon discovery.
Apex Legends Gameplay
The famous YouTuber H2ODelirious (one of the most influential in English, with more than 11 million subscribers, he believes that with this new Battle Royale leading up to something epic and considers it to be simply incredible. A complete gameplay of the game has already been uploaded to your channel, where a review and you can see below:
Markiplier has made another gameplay about Apex Legends Season 4 here.
Apex Legends: How to download for free
This game is multiplatform: it has been released for PS4, PC and Xbox One. If you want to play free Apex Legends on your PC continue with these simple steps:
Click "PLAY NOW" located in the top left of this post.
wait until you load the official original download page.
click the Get the Game button.
the download of the file will automatically start ApexLegendsInstaller.exe (64.2 Mb)
once the download is completed, click on the file to open it.
follow the download and installation instructions on screen and... let's play!
Controls
(follow the full tutorial within the game)
Frequently asked questions
When does Apex Legends come out?
The release date date of Apex Legends (see launch trailer), for each platform, is as follows:
Origin (PC): 04/02/2019
Xbox One: 04/02/2019
PlayStation 4: 04/02/2019
How much is it?
Apex Legends has no cost, it is free (but it may require an account and subscription to the corresponding platform, as the case may be).
Will Apex Legends have Cross-Play?
It is a multiplatform online game, but Respawn has confirmed that (for the moment) Apex Legends will not enjoy Cross-Play and will only allow clashes between users of the same platform.
The creators have indicated that they prefer to invest resources in generating events and new material periodically for the game, emulating the successful Fortnite formula, bringing together millions of players each week.
Tips and Tricks to win at Apex Legends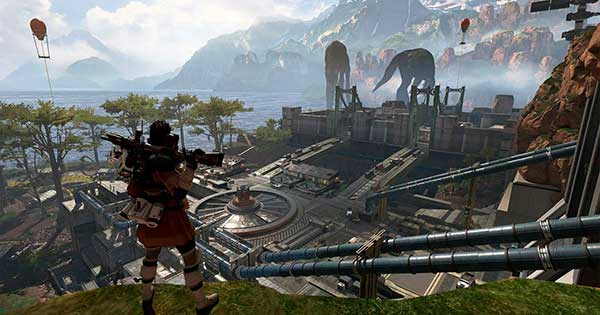 If you follow this mini guide, you'll be more likely to survive.:
Legends (characters) are very evenly matched in strength, fire power, etc., but what distinguishes them are their special abilities: choose the Caption that best fits with your gameplay.
Team play is important and stay together with your battalion (don't stand alone against everyone or you'll collapse).
Master the intelligent communication system with your colleagues.
Explore the battlefield (Arena The Cannon of Kings) and memorize each of its corners. It may be vital to know which places are most vulnerable or the best for ambushes. Locate and occupy the assault towers and other structures that will give you an advantage over competitors.
Find the best boots (weapons, armor, etc.)
Recover your fallen companions and revive them.
All Apex Legends weapons
You can find numerous types of weapon, each with firepower and causing unique damage, such as the following:
Submachine guns (SMG): R-99ALTERNATOR, SMGPROWLER BURST, PDW
Assault Rifles: R-301 Carbine, Hemlock Burst, VK-47 Flatline
Guns (LMG): M600 Spitfire, Devotion LMG
Rifles Accuracy: G7 Scout, Longbow DMR, Triple Take, Kraber .50-CAL Sniper
Shotguns: Peacekeeper, Evo-8 Auto, Mastiff
Pistols: Mozambie Shotgun, RE-45 Auto, P2020, Wingman
Technical Requirements
The recommended requirements for playing Apex Legends are as follows:
OS: Windows 7 (64-bit).
CPU: Ryzen 5 CPU (AMD) / Core i5 3570K (Intel) or equivalent.
RAM: 8GB - DDR3 @1333.
Graphics: Radeon™ R9 290 (AMD) / GeForce® GTX 970 from NVIDIA (or similar)
DirectX: version 11 or similar.
Minimum disk space: 22 GB.
other recommendations: broadband internet connection is essential.
If you liked the game, maybe you are interested in other Action Games similar as: DOOM Eternal, Call Of Duty: Warzone Battle Royale, Resident Evil 2 Remake Demo (PC), Metro Exodus, Valorant or Havocado.
You can get more information about the game in your official website or in reddit.