FALL GUYS

GAME INFO
FALL GUYS: Ultimate Knockout is a genius among Battle Royale games… Who will win a crazy race among 100 online players? (Beta testing)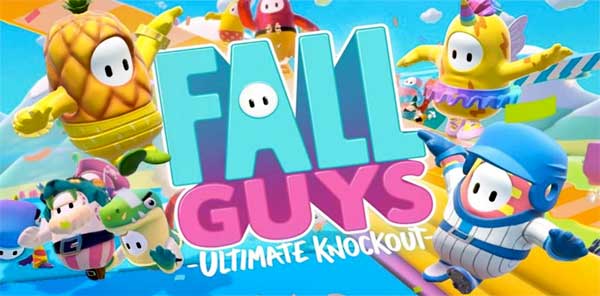 Fall Guys Ultimate Knockout is one of the multiplayer Battle Royale and action games that you will have to follow closely, because it is causing fury from even before its release. Up to 100 players online in a crazy and fun obstacle course. In our post we will tell you how you can… download for free (to the Beta of the game)… Here we go!
In this original competition you will face a massive multiplayer mode in which your mission is very clear: complete a circuit of obstacles (in the style of TV shows to pass tests).
The participants? strange tender-looking beings called Fall Guys, with very short legs and clumsy steps that are hard to run. To win it is not about running faster but with more skill.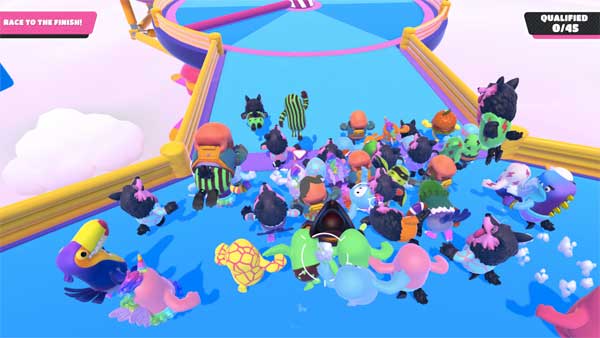 All moves are based on physics, so you will have to control your character very well, because each race will be a save who can, with pushes, obstacles, traps, bypass other participants who have fallen, … will you cross the finish line?
Each Fall Guy is fully customizable: with countless costumes of the most absurd but fun (from a pirate to a dinosaur costume… whatever you think!).
The fastest players in each round will move on to the next round and the rest are eliminated from the competition… the last (the best) will receive the crown of absolute winner!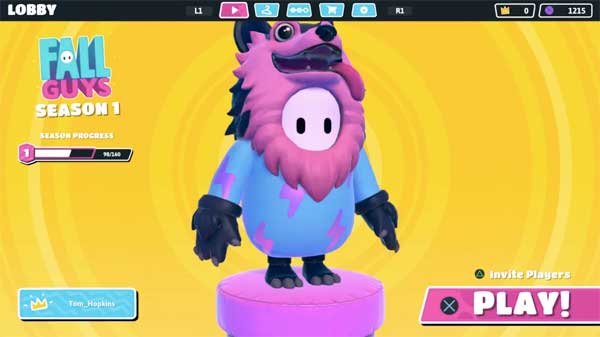 Not only will you face individual competitions but there are also cooperative game modes. For example: imagine an original football championship, with a giant ball and playing as a team with other players online.
We are looking at a game that promises many hours of fun, where you can play with other players online or invite your friends to join the game… Want to know how to access the Beta and try the game for free?
Fall Guys Gameplay
Markiplier (with over 26 million followers) is one of the video game-themed influencers who are already uploading videos about Fall Guys. Watch his latest video here, with a fun gameplay:
How to Download free Fall Guys Ultimate Knockout (Beta Sign Up)
The game has been released for PC (Windows). If you want to play Fall Guys for free (beta trial) follow these simple steps to register for the Beta and get a Steam Key to download the game:
Click on the "Play Now" button at the top left of this post.
Wait until I load the link to the official website of the game.
Click on the image or text below.
The official website of the game will open in a new window.
Click the button "PURCHASE STEAM KEY!".
In the form, indicate your email and accept the conditions.
Soon you will receive a Steam Key to download the free Beta version of the game.
Follow the download and installation instructions.
Enjoy the game!
Update: unfortunately, the registration in the Fall Guys Beta has already been closed, because the Steam keys were limited and have already been sold out.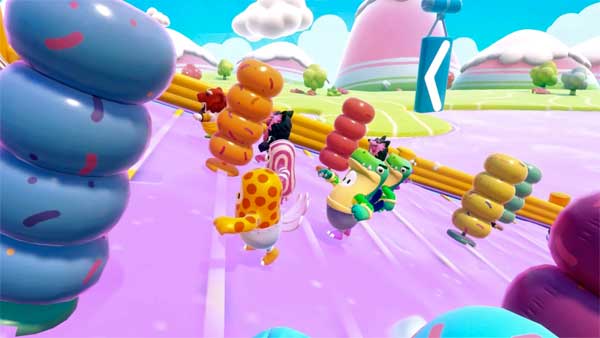 Fall Guys Release Date
The release date for Fall Guys Ultimate Knockout is August 4, 2020. You can buy it on Steam (here).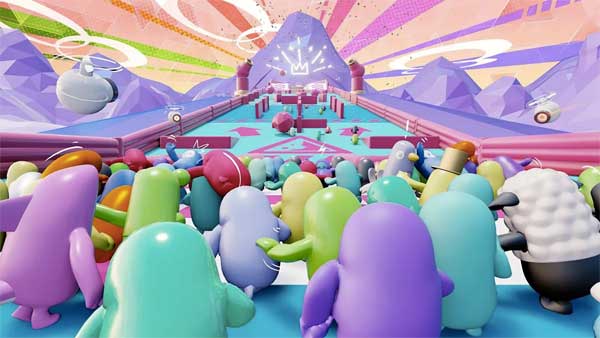 Minimum technical requirements to play Fall Guys Ultimate Knockout
OS: Windows 10 64bit
CPU: Intel i5
RAM: 8 GB
Graphics: Nvidia GTX 660
Disk space: 2 GB
Broadband internet connection
If you liked the game, you may be interested in other action games and similar Battle Royale games like: Fireworks mania, Clustertruck (Alpha), Surgeon Simulator 2, Party Animals, Ultrakill, Friday Night Funkin', Among Us, Totally Reliable Delivery Service, Havocado, Outriders or Hyper Scape.
Fall Guys: Ultimate Knockout was developed by Mediatonic, a British video game studio based in London.
If you want to check out more information, updates and news about this fun game, you can visit its official site site or its facebook profile, or at discord.