KILL IT WITH FIRE

GAME INFO
KILL IT WITH FIRE: An Action and Humor Game in equal parts in which… your house is a Spider's Nest!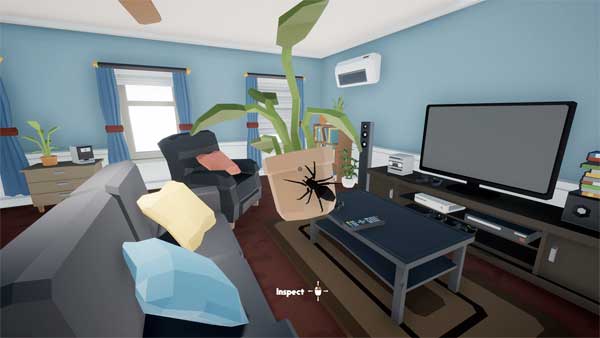 Kill it with Fire is one of the funniest action games, but not for those with spider phobia! because you'll have to search and destroy countless arachnids that have plagued your home. In this article we tell you everything and how to download the game for free… Here we go!
The game takes place in the tranquility of your home… until spiders start coming out and you can't stand them! but quiet because they have a weak point: fire.
You'll have to exterminate them with a very disproportionate arsenal of weapons: firearms, a flaming spray, a frying pan, dynamite, ninja stars,…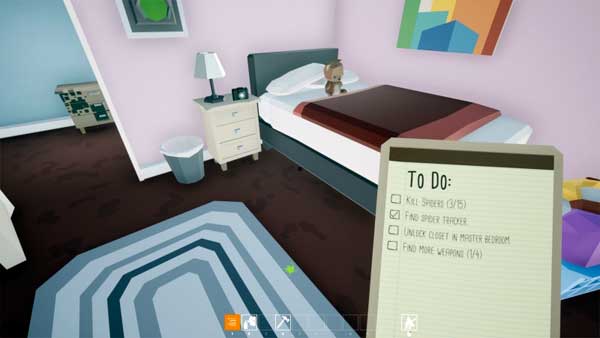 You must be careful, because with extermination you will not only destroy the dreaded insects but you can destroy your home.
Don't think it's easy, spiders can hide anywhere, but technology will help: you can use a spider detector that will track the room.
Find dozens of weapons and when you see a spider… burn it all in your wake! it's the only way to end them.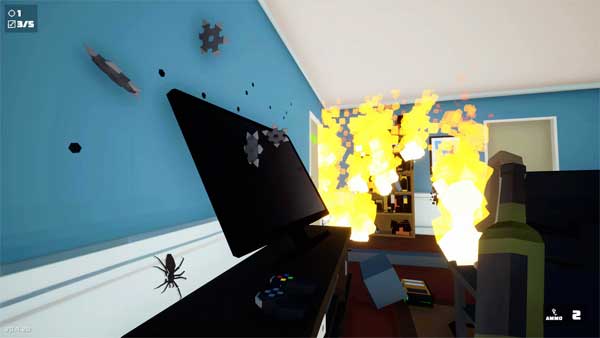 The mechanics of the game is in first person and with a very particular style graphics.
In short, it is a game with which you will laugh and have fun, but not suitable for those who do not like bugs… Keep reading and we'll tell you how to try the game for free.
Kill It With Fire Gameplay
Jacksepticeye is one of the games YouTubers with the most followers (25 million subscribers) who has uploaded videos about Kill It With Fire. Below you can see its gameplay:
Another influencer who has commented on the game in his videos is H2ODelirious (see here).
How to download free Kill It With Fire (Trial Version)
The game has been released on Steam (for Windows PC). If you want to play Kill it with Fire for free (Demo version), follow these steps to download the game:
Click on the "Play Now" button at the top left of this post.
Wait until I load the link to the official website of the game on Steam.
Click on the "Install Game" button (previously you must have the Steam application installed on your PC, download for FREE here).
Follow the download and installation instructions.
Enjoy the game!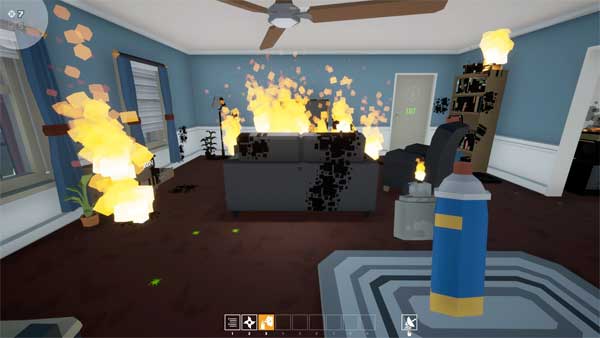 Kill It With Fire Release Date
The release of Kill It With Fire was on August 13, 2020. If you wish, you can buy the full game on Steam (here).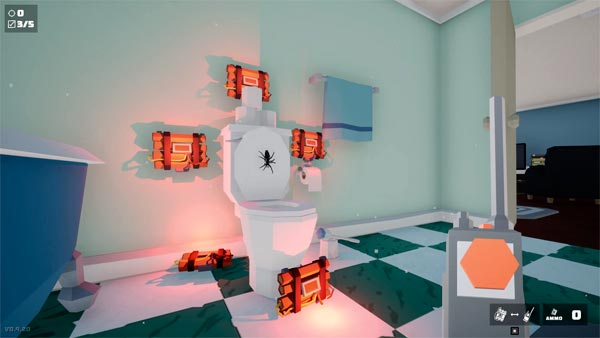 Recommended technical requirements to play Kill It With Fire
OS: Windows 10 64bit
CPU: 2,4 GHz Dual Core
RAM: 8 GB
Graphics: GTX 1060 or similar
Available space: 2 GB
If you liked the game, you may be interested in other similar action games from our selection, such as: Moving Out, Totally Reliable Delivery Service, Pummel Party, Totally Accurate Battlegrounds, Among Us o Fortnite Battle Royale.
Kill it with Fire was developed by Casey Donnellan Games LLC, an independent developer based in Austin, Texas, United States.
For more information and updates on the game, check out their twitter or website.