PIGEON SIMULATOR

GAME INFO
Pigeon Simulator ™ is the craziest action game… From the creators of I Am Bread!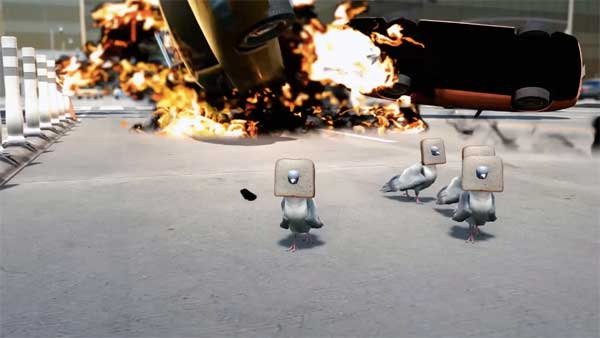 Pigeon Simulator is one of the weirdest but most original simulators we've ever seen. Developed by the same creators of I Am Bread, I am Fish or Surgeon Simulator. A pigeon simulator, known as air rats, for the problems they cause in cities. Keep reading, because we'll tell you how to download and play for free!
In this crazy game you will have to be a pigeon and your mission is even more absurd but fun: to invade the city, to be a plague, to eat, to defecate, to destroy… and bother humans a lot!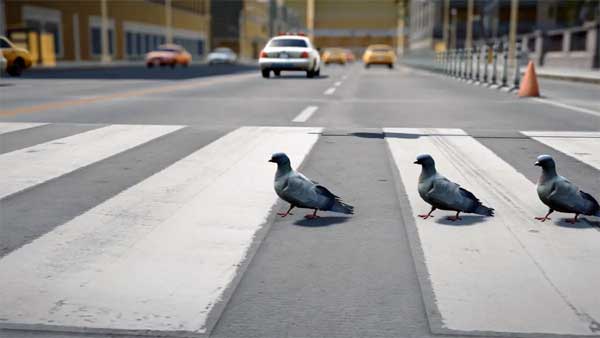 Deberás ir completando misiones, buscando comida para picotear. El problema mayor en las ciudades son las cacas de paloma, pues deberás defecar mucho sobre la gente... ¡incluso destruir coches bombardeando con las defecaciones!
Play Pigeon Simulator will make you laugh while you have fun. You can play alone or even with 4 players in Pigeon team. Catch people off guard and throw them from the heights, with original realistic moves based on physics… the city is yours!
Pigeon Simulator Gameplay
The YouTuber Jacksepticeye is one of the vlogers with the highest number of followers of gaming (more than 23 million subscribers on his channel of videos). The Irishman has already uploaded his fun gameplay-analysis, so you can see for yourself the mechanics of this crazy game.:
Another YouTuber that has uploaded a fun review of Pigeon Simulator is PewDiePie (see here)
How to Download Free Pigeon Simulator for PC

The game has been released and is paid for, but you can play free Pigeon Simulator in its prototype trial version.
Officially, Bossa Studios (game creators) allow you to download your own application to play a prototype version online for free. To free download in your PC, do the following:
Click on the button "PLAY NOW" button at the top left of this article.
Waiting for it to load the link to the official website of Bossa Studios.
Click on the image or text below to access the official website.
Click the "Download" button.
Start downloading the setup.exe file (84.1 MB).
Click on the executable file and follow the installation instructions.
Let's play!
Alternative link to download here.
Pigeon Simulator Trailer
You can see the official trailer here.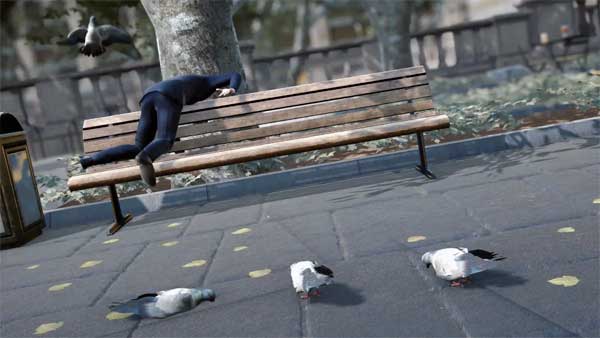 Technical Requirements
OS: Windows 10 (64 bit recommend).
If you liked this game you might be interested in other action games of our selection, such as: Fireworks mania, Friday Night Funkin', Half Dead 2, Totally Reliable Delivery Service, Metro Exodus, Pummel Party o Hot Lava.
The development of the game Pigeon Simulator has been carried out by Bossa Studios Ltd., a British independent video game studio. They are known for their "strange" and comic games based on physics. You can see more information and updates about the game on your facebook or discord.