UNTITLED GOOSE GAME

GAME INFO
Untitled Goose Game ™ it's the crazy Game of Goose Simulator… It bothers everyone!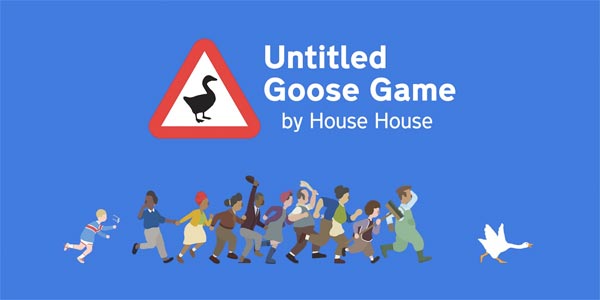 Untitled Goose Game has even the crazy name and is that this is one of the most fun action games of the year. Get ready to be a goose and play hooligans in a quiet, peaceful town in England where nothing ever happens… Keep reading and we'll tell you how to play free!
Geese have very bad character and are very territorial animals. For in this geese simulator, what you will have to do will be to unleash your ability to annoy: you will have to steal socks, a child's ball, enter a store and throw it all away, scare an old lady, or just peck… You'll have to cause all kinds of trouble and unlimited jokes.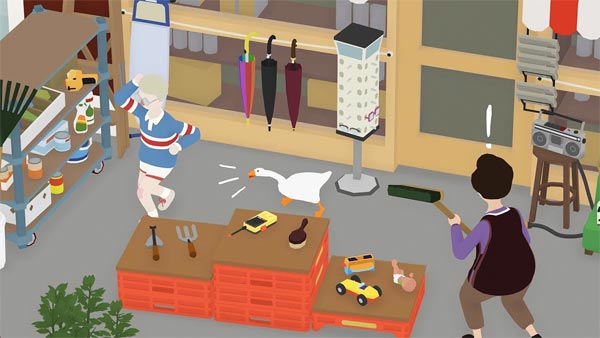 You can move freely around the village, open world style. In the different areas you will have to complete challenges in order to move to the next level. Discover the hidden challenges and get everyone on their nerves with the cry of: honk, honk, honk!!!
Play Untitled Goose Game will make you laugh with your friends. Explore the village and complete each mission, while having fun with countless jokes. Don't think it'll be easy… Do you accept the challenge?
Untitled Goose Game Gameplay
The famous YouTuber specialized in video games, Felix Arvid Ulf Kjellberg (better known as Pewdiepie), with more than 101 million followers, has made his particular gameplay-analysis about the game in his video:
The also known Jacksepticeye has uploaded a video with his opinion on this goose simulator (here).
How to Download Untitled Goose Game or Play Free Online (No Download)
The game has already been released on the popular Steam video game portal, but unfortunately it is paid for. The good news is that you can play free Untitled Goose Game (no download) from a Scratch version by a fan. To play for free online, follow these simple steps:
Click on the button "PLAY NOW" button at the top left of this article.
Waiting for it to load the game in Scratch.
Click the green flag.
Wait till I load the game.
Follow the instructions.
Let's play!
If you want to download on Steam:
Goose Simulator Official Trailer
You can see the official trailer here.
Untitled Goose Game Release Date
Untitled Goose Game was released on September 19, 2019 on The Epic Games Store, for PC (Windows or Mac). The Nintendo Switch version has also been released. It will also be released on Steam in 2020.
It's a lovely morning in the village and you are a horrible goose.

Untitled Goose Game is out today.https://t.co/mLLf8rWG4b pic.twitter.com/vLwktgY72S

— House House (@house_house_) 19 de septiembre de 2019
Technical Requirements
OS: Windows 7 (or superior).
If you liked this game you might be interested in other action games of our selection, such as: Fireworks mania, Friday Night Funkin', Surgeon Simulator 2, Fall Guys: Ultimate Knockout, Misbits, Among Us, Call Of Duty: Warzone Battle Royale, Valorant, Plants Vs Zombies 3, DOOM Eternal or Moving Out.
Goose Simulator has been independently developed by a video game studio in Melbourne, Australia called House House. You can find out more information and updates about the game on his official site or on his twitter.