VERLET SWING

GAME INFO
VERLET SWING is a fun and original action game... in a psychedelic world!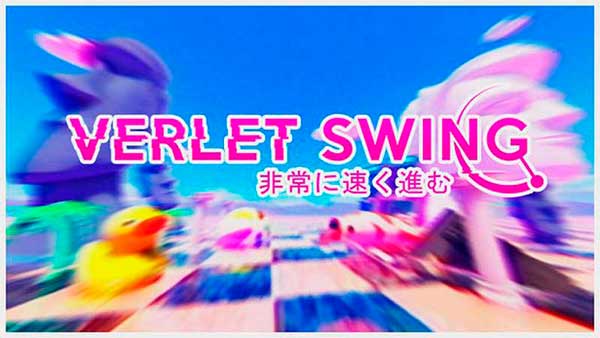 Verlet Swing (official trailer) is an action game that blends the genre of platformer with parkour. Be prepared to move in 3D scenery that looks like coming out of a dream very psychedelic. Your means of transport will be a hook, you'll have to go throwing at a frenetic pace.
Your goal will be to complete each level in the shortest time possible. Each time will become more difficult because everything is in motion. A challenge that will test your reflexes and reaction capacity ... get over yourself in every challenge!
Verlet Swing has become in a short time in a fast-paced game is tremendously addictive for its game mechanics (don't miss the opportunity to play with the glasses VR). Has been independently developed by the study Flamebait Games (from Sweden, see official website), the creators of other success as Passpartout: The Starving Artist.
The well known YouTuber Jacksepticeye (with more than 20 million subscribers on his channel) has uploaded a complete gameplay of the game where you can learn in depth the accelerated mechanical, with his video "You've never seen someone game this hard" and that you can see below:
How to download free Verlet Swing (PC)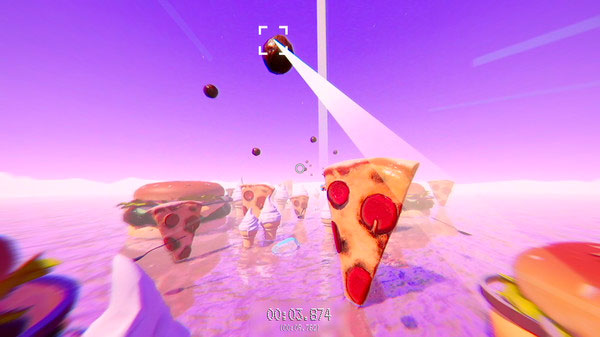 The game has been released on the popular portal video game Steam (paid version), but you can download a Demo completely free.
If you want to play free Verlet Swing continues with these simple steps:
Click "PLAY NOW" located in the top left of this post.
Wait for it to load the official link of the game in the portal, itch.io
Click "Download on itch.io".
In itch.io, click on the button "Download" according to the desired version (OSX or Windows 32/64 bit)
Follow the instructions on the screen and... Let's play!
Link of alternative download at itch.io:
Alternative link download game on portal gamejolt.
Buy Verlet Swing on Steam (full version)
You can buy the game and its expansion Extinction in Steam:
Controls
Mouse: throw hook (left click)
W-A-S-D: move
R: restart the level
If you liked the game, maybe you are interested in other Action Games similar as: Red Dead Redemption 2 (PC Online), Pummel Party, Secret Neighbor, Hot Lava, Radical Heights, Far Cry 5 or Run 3.