DELTARUNE (Undertale 2)

GAME INFO
DELTARUNE ™ is a new RPG Adventure game and... the second part of Undertale?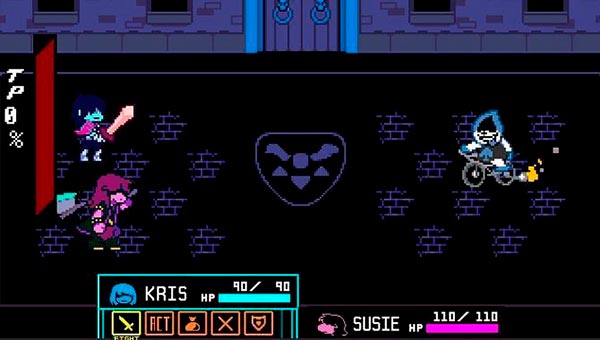 Deltarune is an original game of graphic adventure style RPG based in the universe of the successful Undertale. In this post we will tell you all that is known of this promising game, according to tweets from its creator (Toby Fox) and the official site of the game... are you ready?
For those wondering if this game is a sequel to Undertale: it seems to be that there is some type of relationship between the two games, because there are characters from the first installment to make an appearance in Deltarune, with the same name but with physical characteristics slightly different how the game action will unfold in a parallel universe?
The mechanics of the game will enthrall you from the first moment and continues with the traditional fight between characters, but with a peculiarity: you can choose kill or forgiving life of your enemy.
Deltarune has been developed with a lot of mystery by Toby Fox, a developer american indie, in addition musician. The popular YouTuber Bersgamer (more than 4 million followers), has made an entertaining and complete gameplay of the game. Also the influential PewDiePie (more than 70 million followers) has played it already and has uploaded his video "This Game is Hysterical!". Watch it below:
Another PewDiePie video with one more analysis of the game here.
The also known Jacksepticeye (more than 20 million suscribers) is also commenting the game on his video channel (video 1 and video 2)
How to download free Deltarune (Undertale 2)
The game has been created in secret by the well-known developer of Undertale and distributed for free on its own official website. The only condition that has put Toby Fox is that it does not comment on anything until 24 hours after the publication of his mysterious tweet:
https://t.co/Z19tzG4gvohttps://t.co/Z19tzG4gvohttps://t.co/Z19tzG4gvo

— UNDERTALE / DELTARUNE (@UnderTale) October 31, 2018
Past 24 hours already, we can tell you: If you want to play free Deltarune (Undertale 2) continues with these simple steps:
Click "PLAY NOW" located in the top left of this post.
Wait for it to load the official website of the game.
Choose English version or Japanese (Windows or Mac) and click on the link.
Download the official game.
Follow the installation instructions on the screen and... let's play!
Listen to the game soundtrack here:
Controls
(Follow tutorial within the game)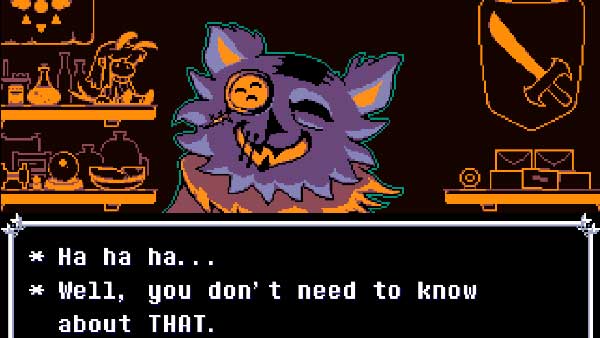 Technical Requirements to play Deltarune (Undertale 2)
OS: Windows or Mac
disk Space: 77 Mb (Windows) / 67 Mb (Mac) of free disk space
If you liked the game, maybe you are interested in other Adventure Games similar as: Hytale, Super Mario Maker 2 Online, I Am Fish, Secret Neighbor, Marshmellow Day Spa, Harry Potter Wizards Unite, Satisfactory The Game (Alpha) or Trap Adventure 2.