GORN

GAME INFO
Gorn ™ is the Ultimate Gladiator fighting simulator game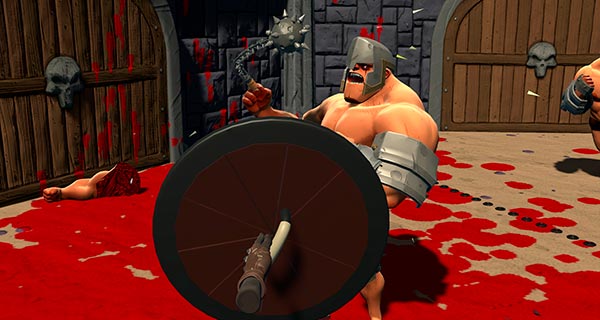 Gorn is a violent and bloody fighting simulator in which you will be a gladiator. Your mission you know what it is: fighting, using all kinds of weapons, until there's only one left... the best and strongest!
This is one of the wildest games of recent times, where only your fury and skill with weapons have limits. He uses swords, axes, arches, knives ... or your own fists! Go to the arena because the show is on.
Even the famous YouTuber elRubiusOMG has described Gorn as the most violent virtual reality game. Pewdiepie is also playing this game (Gorn Crab Update) and you can see his gameplay below:
The game Gorn has been independently developed by Free Lives, a South African studio. You can find out more about the game on their official twitter.
Gorn Official Trailer
You can see the official Trailer here.
Gorn: How to download and play for free
Gorn is now available in the Steam Store, but you can download and play for FREE an official initial version. The available version only works on Windows and has a file size of 135 Mb. To download follow these simple steps:
Click on the button "PLAY NOW" button at the top left of this web page.
You'll access the official liaison. Click on the button "Download on Itch.io".
Follow the installation instructions.
Alternative download link:
If you liked this game you might be interested in other Action Games from our collection: Devil May Cry 5 (Pc Demo), Stick Fight: The Game, Resident Evil 2 Remake Demo or Pummel Party.