I WANNA RUN THE MARATHON

GAME INFO
I Wanna Run The Marathon ® is an adventure game and... the race of your life!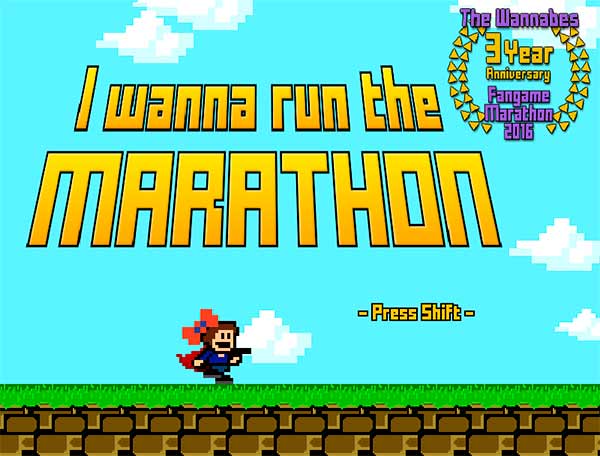 I Wanna Run The Marathon is a platforms game like Mario Bros, with countless levels, mini-games to overcome and many traps that you must escape. The famous YouTuber Markiplier (over 19 million followers in his video channel) has made one of his fun gameplays of the game. You want to run the marathon? Well... now enjoy this addictive game!
This game is a fangame that has been created by 4 independent developers. Then you can watch the fun video of Markiplier "Gettin' a little difficult":
How to download and play free I Wanna Run The Marathon
I Wanna Run The Marathon has been released for free on a Japanese website. If you download for free the game, follow the steps:
Click on the "Play Now" button located at the top left of the same post

.

Wait for the portal screen to load:

https://delicious-fruit.com/ratings/game_details.php?id=16992

Click on "Download Game"

A Japanese website will be opened; Click on

http://cwpat.me/i-wanna-run-the-marathon-download
Once the file is downloaded, follow the installation instructions.
If you liked the game, you can play our Arcade Games or Adventure Games section and adventure games like: Deltarune Chapter 2, POKÉMON: Let's Go, Pikachu! (PC game), Deltarune (Undertale 2), Minecraft Earth, Harry Potter Wizards Unite, Super Mario Flash, Sea Of Thieves or VRChat.