VRCHAT

GAME INFO
VRChat ™ is the game of the moment, create your own avatar and explore a virtual world in this MMO... is the chat of the 21st century!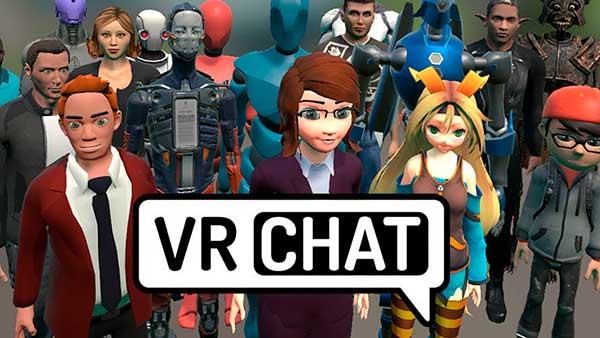 VRChat ™ It's an MMO (Massively Multiplayer Online) game that is giving a lot to talk about. Many of the most famous YouTubers that deal with the gamer theme are already commenting on this original game that reinterprets the chat of a lifetime, now converted into a 3d world and Virtual reality.
The well-known YouTuber known as PewDiePie, with more than 59 million subscribers; Watch their video "BAN THIS GAME/VR Chat". Create your avatar, totally personalized and start exploring new worlds (you can even create your own), relate with people from all over the world, play in a bowling alley, participate in a party, watch YouTube videos with other people, participate in a game of Survival shooter type,... the possibilities of VRChat are incredible, a whole world without limits. It helps to define the future of Virtual reality, with this game that comes to another level. Play VRChat in english... we hope!
VRChat has been developed by VRChat Inc., A visionary independent company created in 2005 in San Francisco (USA). It's not just a game, the intent of this simulator is to go beyond what we know as the traditional text chat of Internet principles and how much fury they created in their day. You can know the latest updates of the game on the web o official twitter.
How to download and play free VRChat
VRChat is in development phase, but you can download the advance Access version on Steam for PC (other versions such as PS3 or Android have not yet been confirmed). The download is completely free to Play (free) and its creators do not foresee that one day is payment.
To download free the game, continue with the following steps:
Click on the "Play Now" button located at the top left of the same post.

Once the page is loaded, click on the "Install Game" button.

Follow the installation instructions and enjoy!
Technical requirements of VRChat
The minimum installation requirements are as follows:
Operating System: Windows 7 to Windows 10

Processor: Intel i5 (4590) or AMD FX 8350 (or higher)

RAM Memory: 4GB

Graphics card: NVIDIA GeForce GTX 970 or AMD Radeon R9 290 (or higher)

DirectX: v. 11

Broadband Internet connection

Disk space: 1GB minimum
VRChat Avatars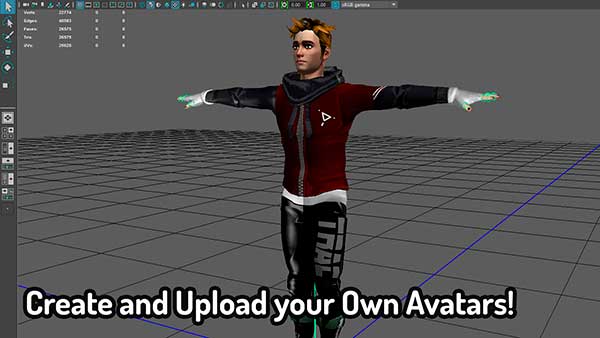 VRChat avatars are fully customizable. The game SDK lets you set your character to the extreme, from clothing to the physical aspect. You can even do it by emulating some famous character, of Cinema, of the comic, of the manga, anime,.... there are no limits! With its powerful configurator you can create your avatar as never before had a game and you can change your avatar whenever you want.
Download Avatars
There are already countless models, skins and almost everything you can imagine. You can download VRChat avatars in countless websites, as is the case of Deviantart (free models created by game fans).
Play VRChat without Virtual reality (VR)
The important thing about the game is to take advantage of its compatibility with HTC Vive and Oculus Rift to enjoy a chat with other people in virtual reality with incredible 3d virtual worlds. If you do not have the necessary means or you are not interested in the VR, you can play perfectly in traditional 2D mode.
If you liked this game you might be interested in other "Multiplayer and Adventure games" of our selection, like: Minecraft Classic, Hand Simulator Survival, I Am Fish, Project Grove, Minecraft Dungeons, Human Fall Flat, Hytale o Papa Louie 2.