THE DIVISION 2

GAME INFO
The Division 2 ® is the second part of the famous action game, its mission is:… Protect Washington D.C.!
The Division 2 is a multiplayer action game and sequel to the Tom Clancy's The Division Series. A lethal virus has wiped out the population of New York. Several months have passed and the survivors have to fight anarchy. American society as such is about to disappear. In addition there are rumours of a coup in the White House.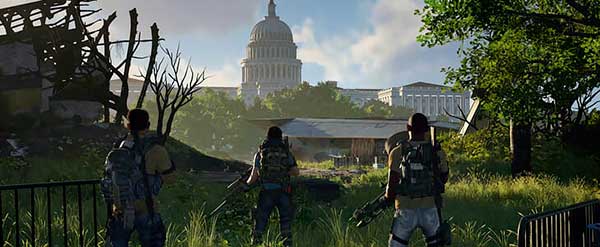 You're part of the elite corps called Division. Along with your men, you will have to head to the capital to investigate and deal with the coup d'état and a possible civil war that can definitively end the American dream… If Washington is defeated, the whole world will be in danger!
Play The Division 2 is quite a team game challenge and a mix between RPG and third-person shooting. You can see the interesting gameplay series being published by the influential YouTuber theRadBrad (American with more than 10 million followers on its channel), which you can see below.:
Tom Clancy's The Division 2 has been developed by Massive Entertaniment and distributed by Ubisoft.
Free download Tom Clancy's The Division 2 for Pc
There is an official demo version of The Divison 2 for pc and free download. In this trial version you can play solo or multiplayer for 6 hours. To download for free, follow these steps:
Click on the button "PLAY NOW", located at the top left of this post.
Waiting for it to load the official link to Steam.
Click on the "Install Game" button.
Follow the installation instructions (previously you must have the Steam application installed on your pc)
Alternative download Link here: https://store.steampowered.com/widget/588220/
Release date of The Divison 2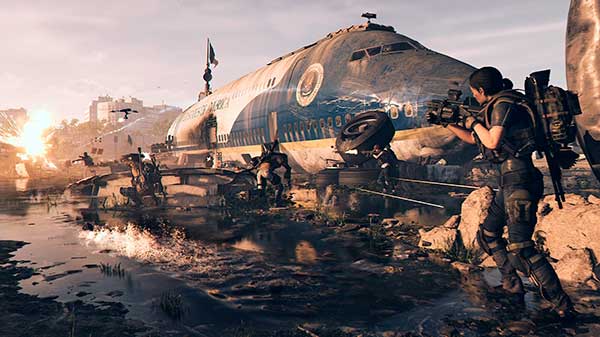 The second part of Tom Clancy's The Division will launch on march 15, 2019, for the PlayStation 4, Xbox One and PC (Windows).
Buy The Division 2 on Steam
Unlike in the first installment of the game, on this occasion The Division 2 you can't buy on Steam and is only for sale in the shop of Epic Games and the own Ubisoft.
If you liked this game you might be interested in other Action Games and Shooting Games from our selection, such as: Devil May Cry 5, Metro Exodus, Battlefield 5, Far Cry 5, Apex Legends, Cuisine Royale o Tank Wars Arena.
More information about the game on its official site .