METRO EXODUS

GAME INFO
METRO EXODUS ™ is the Action Game in which you'll go through a Russian post apocalyptic… Survive!
Metro Exodus is an open world action game that is causing sensation. The action moves to 2036, after a devastating nuclear war and a civil war. You are part of a group of survivors in a ruined Moscow with the most crude nuclear winter. Together with your comrades you will embark on an adventure through the Russian steppes, towards a new life on the Pacific Ocean coast.
Leaving this hell behind won't be easy. Along gigantic scenarios you hope to countless dangers. Radiation has produced mutant animals and humans for which you are only food. Survive with your men, acting with strategy to reach a new hope and future.
This game combines exploration of large scenarios with first-person shooting (FPS) and strategy tactics. Get out of the Moscow subway tunnels, get on a train to the East ,.. a magnificent narrative mode that will lead you to a great adventure of survival.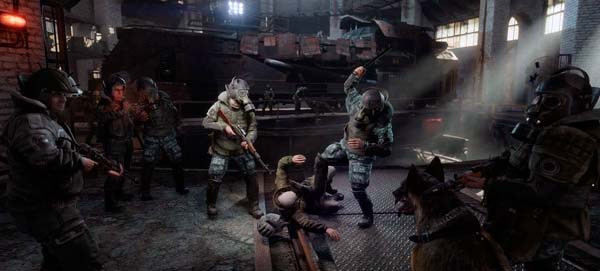 Metro Exodus has been developed by 4A Games and is based on Dmitry Glukhovsky's novels, and is a continuation of Artyom quite a game where companionship and your decisions will mark the story… will you get across the continent and start over?
The influential YouTuber H2ODelirious (with more than 11,000,000 followers is one of the most followed in the games theme), has uploaded to its channel a complete series of gameplays. In the following video, perform an analysis of the monsters you can find:
Other influential gamers such as the American theRadBrad, with more than 10 million followers on his video channel, have also analyzed the game in this playlist.
How to download and play free Metro Exodus for PC
The game was released on the popular Steam video game portal, but was later withdrawn by its authors to sell it on other channels (such as Amazon). At the moment there is no Beta version or Demo of the game, but you can get an idea of its Extended Demo Gameplay. To do this follow these simple steps:
Click on the button "PLAY NOW" button at the top left of this post.
Wait till I load the extended Metro Exodus Demo Gameplay.
Click the play button .
Controls
(Follow the tutorial you will find inside)
Release Date of Metro Exodus
The departure date for pc was February 15, 2019.
At the moment the game has been released in versions for PC, PS4, and Xbox One. There is No known launch for Android, iOS or Mac.
If you liked it, you might be interested in other Action Games and Shooting Games from our selection like: Stick Fight, Resident Evil 2 Remake Demo, Rapture Rejects, Red Dead Redemption 2 PC Online, Pummel Party o Battlefield V.
For more information about the game, you can visit its official website or its
twitter account. You can see the Metro Exodus trailer
here.