ULTRAKILL

GAME INFO
ULTRAKILL is the Action and Shooting game… of mass destruction!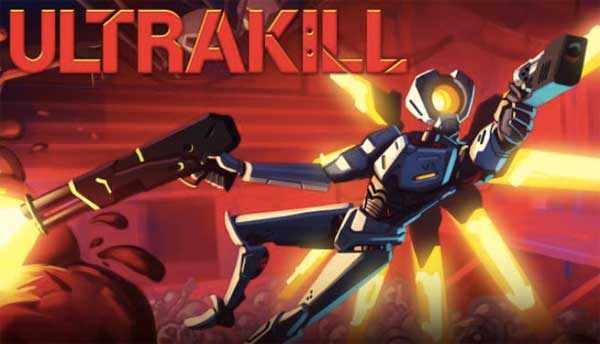 Ultrakill is one of the shooting and action games in the style of the best first-person shooters of the nineties (if you are a fan of Doom or Quake, this is your game).
In this article we reveal everything about this fast action game and how you can download a free demo… here we go!
In the future, machines are dominating the world and the surviving humans have had to go deep into the Earth in order to survive.
A creepy detail: machines are not just any contraptions, they need blood to work and they look for humans to quench their thirst.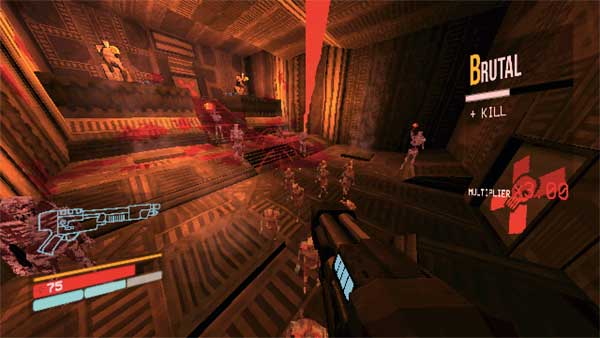 Get ready for a destroy all sorts of evil robots and machines that only seek to hunt you down to use your blood.
Blood is scarce on the surface of the planet, so machines are digging into caverns and underground shelters to find humans.
They are ruthless and will do anything to find you, but you must stop them with your arsenal of destructive weapons. To do this you will have to master your movement skills, with combos that will give you extra score and the possibility of getting better weapons.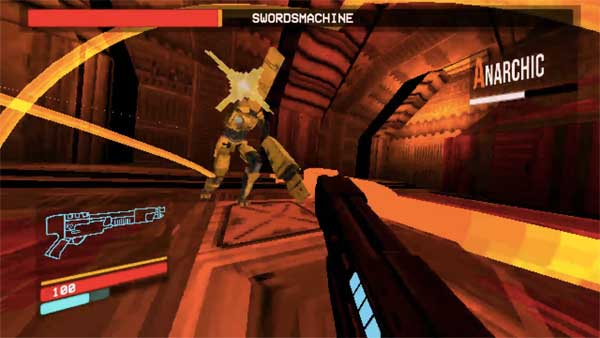 The movements in this FPS are very fast and it will not be easy, but you will have to shoot and for the hordes of evil machines that come at you.
In our opinion, it is an old-school style game that recovers the success of mythical titles and will make you remember the addictive of endless shooting… Will you survive?
Ultrakill Gameplay
One of the most influential YouTubers in the video game industry that has already tried Ultrakill is Markiplier (with 28 million followers). Below you can see their fun gameplay with game analysis:
How to Download Free Ultrakill (Demo)
Ultrakill has not yet been released in its final version, but you can play the Early Access version or the official demo of the game. To download and play Ultrakill for free (official demo version) follow these steps:
Click on the "Play Now" button located at the top left of this same post.
Wait for it to load the link to the game page on the indiedb portal.
Click on the "DOWNLOAD" button.
The download of the file (134.92 mb) for Windows version will start. If you want the Linux version (download it in itch.io here).
Follow the download and installation instructions.
Enjoy the game!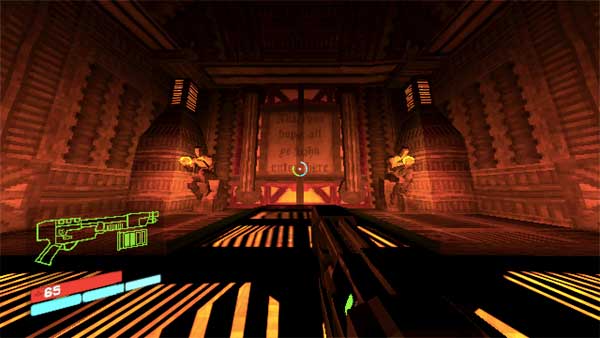 Ultrakill Release Date
Ultrakill has been released on September 3, 2020. If you wish, you can purchase the full version of the game on Steam (see here).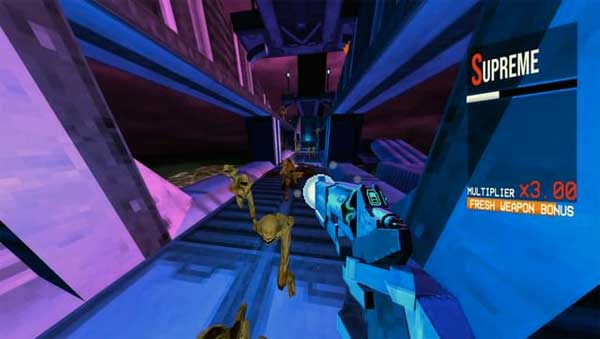 Minimum technical requirements to play Ultrakill
OS: Windows 10 (64 bit)
CPU: 4-core processor and 2,4 GHz
RAM: 4 GB
Graphics: Geforce GTX 460
DirectX: v. 11
Disk space: 3 GB
If you liked the game, you might be interested in other action games and similar shooting games like: Kill It With Fire, Doom Eternal, Grounded, Totally Accurate Battlegrounds, Apex Legends or Fortnite.
El juego Ultrakill se basa en los personajes diseñados por y ha sido lanzado por . Para más información y novedades, puedes consultar su o página de.
The game Ultrakill is based on the characters designed by Arsi "Hakita" Patala and has been released by New Blood Interactive. For more information and news, you can check their twitter or facebook page.