INFECTONATOR 3: Apocalypse

GAME INFO
INFECTONATOR 3: Apocalypse ™ is the strategy and zombies games on... you will infect everyone and destroy the world!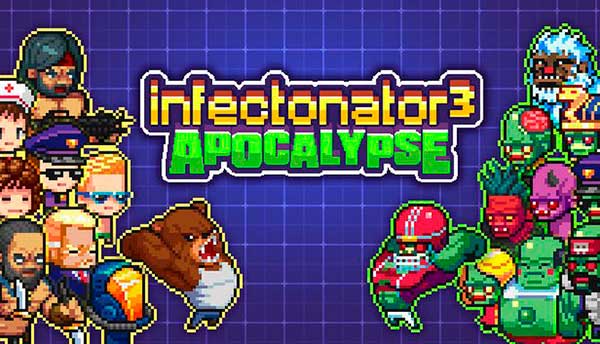 Infectonator 3: Apocalypse is a fun strategy game in which you will get to destroy the world, but how? therefore causing a a zombie apocalypse spreading the un virus that transforms them into living-dead to every one that is infected. Don't think that will be easy to end up with humanity because you'll have to create the virus, modify your DNA to create zombies more effective and lethal to your aircraft... we destroy world was never so much fun!
This amazing game of strategy, has been created by Toge Productions, a company-developer of indie (view your official twitter) and which have been the creators of the saga of games of Infectonator. This third installment of the saga, Infectonator 3: Apocalypse, has already called the attention of YouTubers specializing in video games, with infinity gameplays uploaded to the network. The famous youtuber Jacksepticeye (with more than 19 million followers on his channel), he has created a gameplay of the game, with his video "Destroy the world":
How to download Infectonator 3: Apocalypse
™
The game has been developed independently and released on the popular platform video game Steam. the Play free Infectonator 3 is not currently possible, you can only get the paid version (although it is very economic). But don't worry, because if you want to play free online and without download to the first installment of Infectonator continues with these simple steps:
Click "PLAY NOW" located in the top left of this post.
Wait for it to load the official website of the game in the portal, Gamejolt.
Click the green button "Game".
Wait for charge the game (flash format), follow the instructions on the screen and... game on!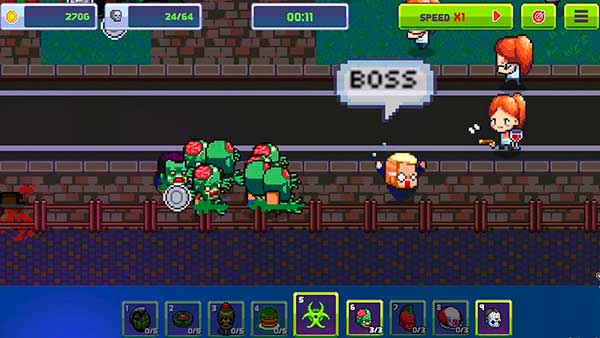 Technical Requirements for play Infectonator 3: Apocalypse
™
OS: Windows 10
Processor: 2.8 GHz (or higher)
RAM: 1 GB
RAM: 1 GB of VRAM and with support for Pixel Shader version 2 (or higher)
DirectX: v. 10
disk Space: 500 MB
If you liked the game, maybe you are interested in other Strategy Games / Action Games similars as: Totally Reliable Delivery Service, Plants VS Zombies, Havocado, Hello Neighbor, Borderlands 3 or Totally Accurate Battle Simlator (TABS).