MOVING OUT

GAME INFO
Moving out ™ is a fun collaborative action game in which… you'll be moving!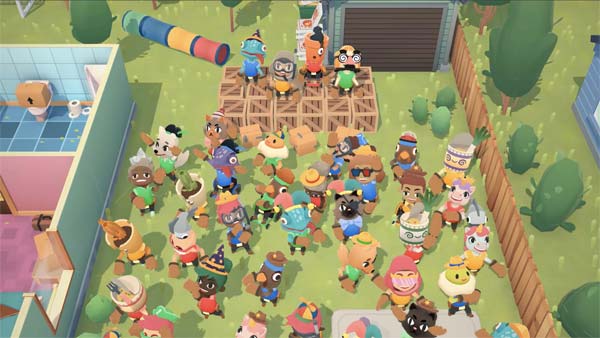 Moving Out is one of the funniest team action games we've discovered recently. You'll have to master physics to work in a moving company… Keep reading because we're going to explain how to download and play this fun and crazy game for free!
This game is tremendously addictive and crazy, especially playing along with other friends. You will be a Certified Carrier and you will have to prove your skills by taking furniture and all kinds of things from a house from one point to another in the city.
The movements are realistic and physics-based. If to carry a piece of furniture there are obstacles that stand in your way… you destroy them and that's it!
Either way you will have to fulfill your goal, because remember: you must prove that you are the best moving carrier in the city of Packmore and not a dip.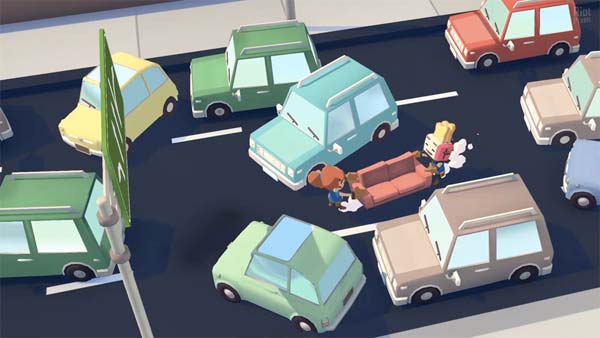 Choose from the most amazing characters: a tough girl, a character with a toaster head, another with a donut head, a chameleon or another character with a pot head… what a madman!
At the beginning, your transport company will be small, but with the achievements you can expand your company and your workforce… don't let us down!
Playing Moving Out will amuse you with countless challenges that will not always be so easy to complete. But it's best to spend some fun time and a few laughs with friends… shall we play?
Moving Out Gameplay
Moving Out has already been tested by one of the most influential YouTubers in video games: the American Markiplier (with 26 million followers on his channel). Below you can see its fun gameplay of the game:
How To Download Free Moving Out
The game was released on April 28, 2020 on Steam (see here) in a paid version, but you can play Moving Out for free in its Demo version.
Versions of Moving Out have been released for PC, Nintendo Switch, PS4 and XBox One.
To download and play for free for PC, follow these simple steps:
Click on the "Play Now" button at the top left of this article.
Wait until you load the link to the official website of the game on Steam.
Click on the image or text below.
The Steam website will open in a new tab of your browser.
Previously, you must have Steam installed on your PC (if you do not have it, you can download it for free here).
In the "Download Moving Out Demo" section (see image), click on the "Download" button.
Follow the installation instructions.
Enjoy the game!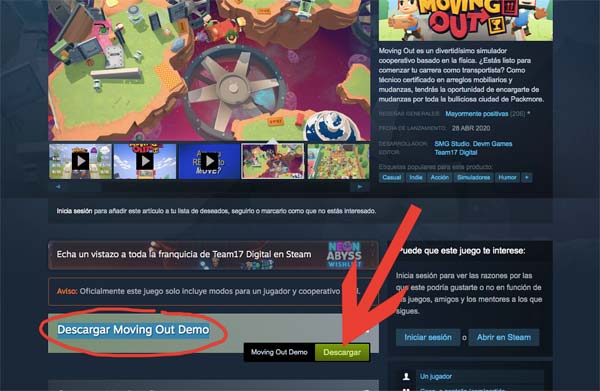 Moving Out Trailer
You can see here the official trailer.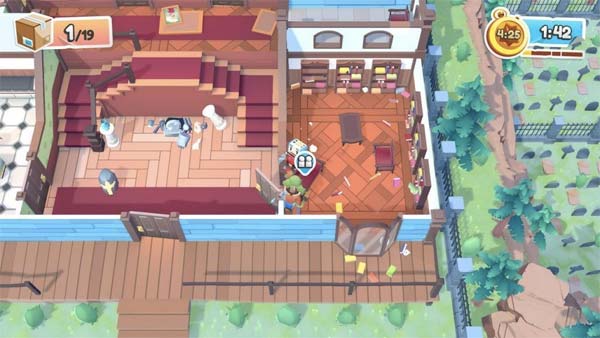 Technical Requirements
OS: Windows 10 (64 bit recommend).
CPU: Intel Core2 Duo E8400 or AMD Phenom II X2 550
RAM: 4 GB
Graphics: Intel UHD 630 or Radeon Vega 8
DirectX: version 12
Disk space: 1 GB
If you liked this game you may be interested in other action games from our selection, such as: Doom Eternal, Fight Of Animals, Pigeon Simulator, Totally Reliable Delivery Service, Havocado o Fortnite Battle Royale.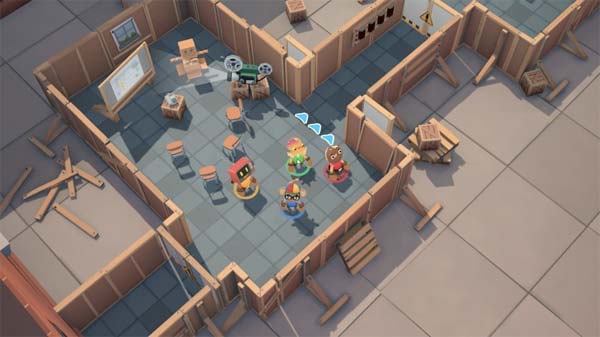 Moving Out has been developed by SGM Studio, Devm Games and published by the British studio Team17 Digital. For more information about the game, you can check out their twitter or facebook.