RAPTURE REJECTS

GAME INFO
Rapture Rejects ® is the Battle Royale game... from creators of Hello Neighbor!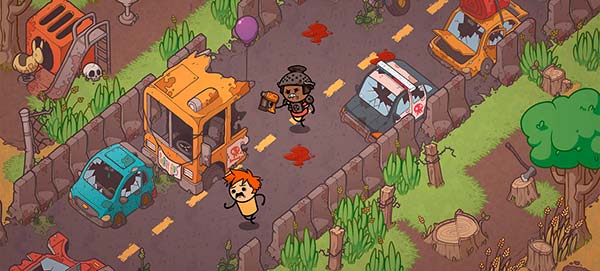 Rapture Rejects is a game of action and survival what is more addictive: the black humor of the good mixing Fortnite with the animated series of Cyanide & Happiness. The end of the world has come, humanity has been wiped of the face of the Earth... all but the worst people, who have not ascended up to heaven, God does not want them in his paradise!
Up to 50 simultaneous players in this multiplayer game in which you can only get one. Just with all the other players, the scum of mankind, to win over to God and let you into heaven I Forget a devastated Land and earn glory!
Play Rapture Rejects is very addicting, which you can see in the gameplay that has made the well-known YouTuber Bersgamer (more than 4 million followers on his channel). The famous iTownGamePlay has been played and shows us his particular vision of the game in his video: "what A Fortnite of Stickmans?" that you can see below:
The game has been developed independently by the tinyBuild the same creators of Hello Neighbor, which is a guarantee of success.
Free Download Rapture Rejects (Alpha version) for PC
The game has been released on November 29, 2018 in the popular portal video game Steam, with a final version of payment, but you can access the Alpha of Rapture Rejects free.
Tutorial: Install step-by-step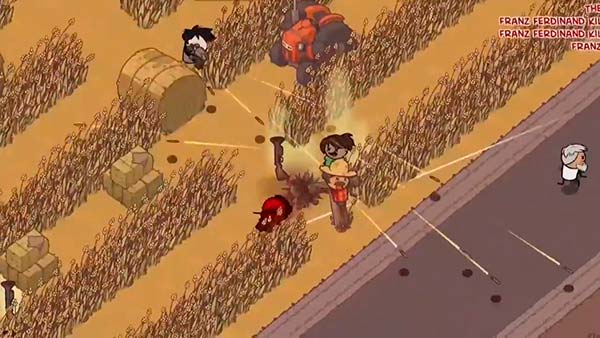 it Performs the following steps:
Click "PLAY NOW" located in the top left of this website.
Wait for it to load the official page.
you'll have Access to the form "Rapture Rejects Alpha".
Fill in all the fields with your data.
you will Receive a confirmation email with the link access.
Download the game and follow the installation instructions.
once the installation is complete.. I already have the game on your Pc for free-to-play!
If you liked this game maybe you are interested in other "Action games" our selection, such as: Dying Light: Bad Blood, Cuisine Royale, Radical Heights, Totally Accurate Battlegrounds, Realm Royale Paladins, Hello Neighbor or Cuphead.
You can learn more about the game in your official website.
If you want you can buy the full version here: