MISBITS

GAME INFO
MISBITS ™ it's a multiplayer game unlike anything else seen… a Toy War!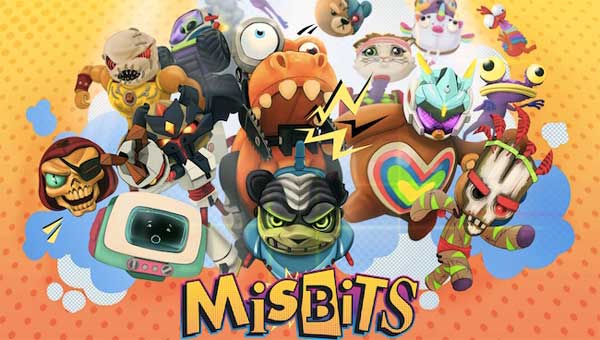 MisBits it's one of the open world action games that promises hours and hours of fun. A new game concept where you can even create new maps with its level editor… In this post we will tell you how you can download and play free (Beta)!
In this crazy game you will experience epic battles between toys, but toys that you can customize by changing heads and bodies.
Each toy has special abilities, but if you change your head for another… skills will change!
So the fun is guaranteed, because in this game there are no weapons, weapons are the skills of the toy and the heads you find at random will determine your chances of winning.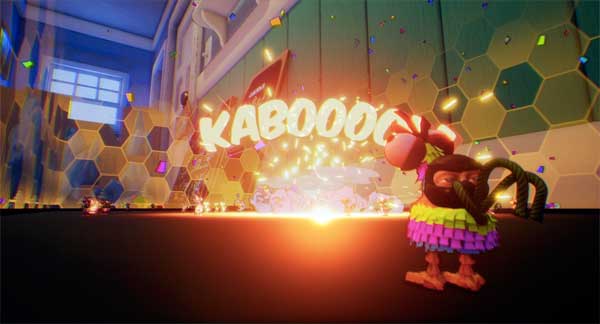 It's a game designed for video game streamers (like YouTube) because it's as fun to play as it is to watch as a spectator.
Play Misfits will make you enjoy with other players online. In addition to multiple game modes, it has a level editor… let the toy war begin!
MisBits Gameplay
As we have already mentioned, the creators of the game have thought that Misbits could have a focus on YouTubers, so two of the most influential gaming (Vegeta777 and TheWillyrex) have already uploaded a video in which they play at the same time and you can see below:
How to download Misfits (Beta) for PC

The game has already been released on Steam, in early access paid version, but you can play free Missits in a Beta version. To download for free, follow these simple steps:
Click on the "Play Now" button at the top left of this article.
Wait till I upload the official game page. You will access the Beta access and gift section Rippa head.
Fill in your details and sign up for the Beta.
Wait to receive the data by email to download the Beta.
Follow the instructions.
Let's play!
If you want, you can download the Early Access version of the game on Steam here.
MisBits Trailer
You can see here the official launch trailer.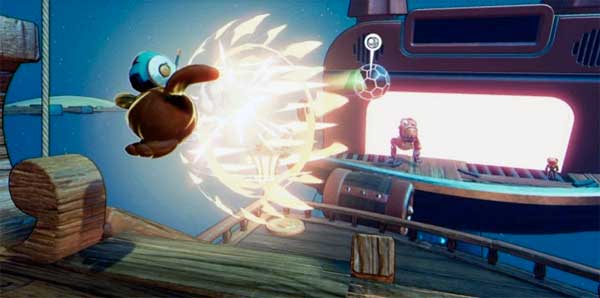 Misbits Game Release Date
Misbits was released on Steam on March 5, 2020. During the year, it is expected to be released on other platforms such as Stadia or Epic Games Store.
Technical Requirements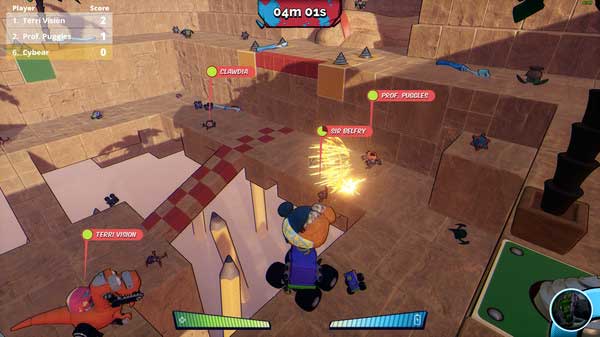 OS: Windows 10 (64 bit)
CPU: Intel Core i5-3570 or AMD FX-8350
RAM: 8 GB
Graphics: GeForce GTX 780/GTX 960 or Radeon R9 290/RX 570
DirectX: version 11
Others: Broadband internet connection
Disk space: 10 GB
If you liked this game you might be interested in other action games from our collection, such as: Clustertruck (Alpha), Knockout City, Roblox Squid Game, Back 4 Blood, Fall Guys: Ultimate Knockout, Among Us, Surgeon Simulator 2, Ultrakill, Stick Fight, Grounded (Demo) or Fortnite Battle Royale.
Misbits was created by the independent studio Pow Wow Entertainment, based in Vienna. You can find more information and news about the game on its official site or on discord.