ROCKET ARENA

GAME INFO
Rocket Arena ™ is a fast-paced multiplayer shooter… in which you will come out like a rocket!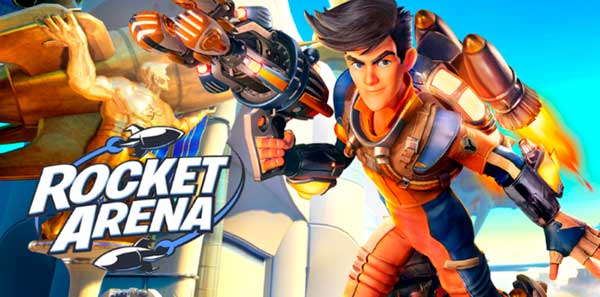 Rocket Arena is one of the most anticipated shooting and action games. Prepare to engage in three-to-three matches against three online players. Put your jet pack behind your back and move through giant scenarios, while you eliminate your opponents and try to survive.
But don't think you simply have to eliminate your opponents, but you have to get them thrown out of the arena in order to eliminate them (in the fighting style of the popular Smash Bros game).
Each player has unique abilities and will be armed with a powerful rocket launcher with different characteristics, but also weapons such as: traps, bombs, spells, etc.fly through the sky in fun war scenarios such as the icy Arctic, a rainforest or a futuristic city… let the Rocket Championship Tour begin!!!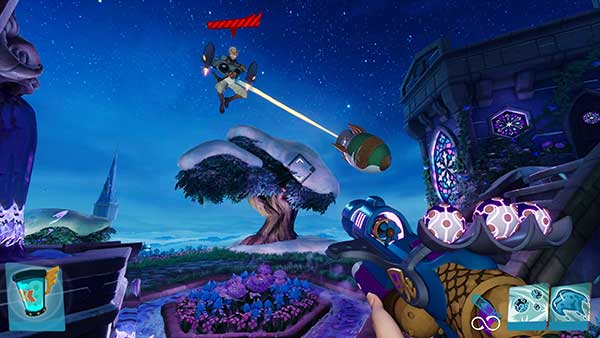 Rocket Arena has been developed by Nexon, the well-known South Korean studio, but now headquartered in Tokyo, Japan. They are the same creators of other famous games like Eve Online or Elsword.
Rocket Arena Gameplay
Then you can see the official trailer about the launch of Rocket Arena Beta and some images of its gameplay:
How to download and play free Rocket Arena for PC (Beta Sign Up)
The Beta version of Rocket Arena has been released. For this purpose, anyone can register for Sign Up and will be open to play free between May 15 and 22, 2019. as their creators posted on their official twitter:
Announcing Rocket Arena, an explosively fun free-to-play shooter that features 3-on-3 rocket combat! Are you ready for the boom?

Sign up for PC Closed Beta now at https://t.co/o8Oc9paFRa! pic.twitter.com/EPJAn9jlqs

— Rocket Arena (@RocketArena) 15 de mayo de 2019
If you want to play FREE Rocket Arena (Beta) for PC follow these simple steps to register in the official version:
Click on the button "PLAY NOW" button at the top left of this post.
Waiting for it to load the link to the Beta Sign Up.
Click on the REGISTER button.
Enter the requested data.
Follow the download and installation instructions and… let's play!
Controls
(Follow the tutorial you will find within the game)
Rocket Arena release date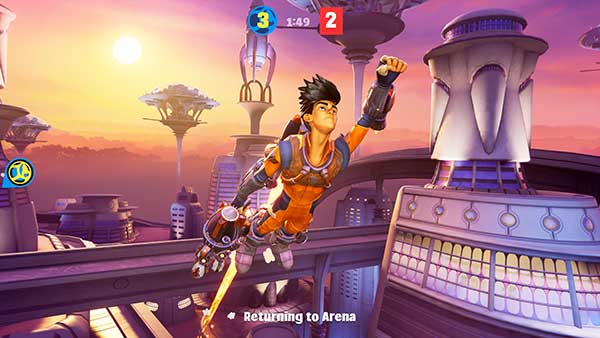 The Rocket Arena release date has not been confirmed by Nexon, but will be released when the Beta version is completed. It is expected to be in 2019 at Steam (already announced on the popular game portal)
Recommended technical requirements
OS: Windows 10 (64 Bit).

CPU: Intel Core i5 or AMD Phenom II X3.

RAM: 6 GB.
Graphics: Nvidia GeForce GTX 1060 or AMD similar.
Others: Conexión a internet de banda ancha.
Disk space: 30 GB.
Rocket Arena in Steam
If you liked this game you might be interested in other action games and shooting games from our collection such as: Clustertruck (Alpha), Mordhau, Havocado, Totally Accurte Battle Simulator, Metro Exodus o Fortnite Battle Royale.
More information and updates about the game can be found on Nexon's official website (here) or on its twitter account.