ASSASSIN'S CREED ODYSSEY (Project Stream)

GAME INFO
Assassin's Creed Odyssey © it's the new part of the series of popular games action and adventure... for FREE on your PC and from Chrome with a Project Stream of Google!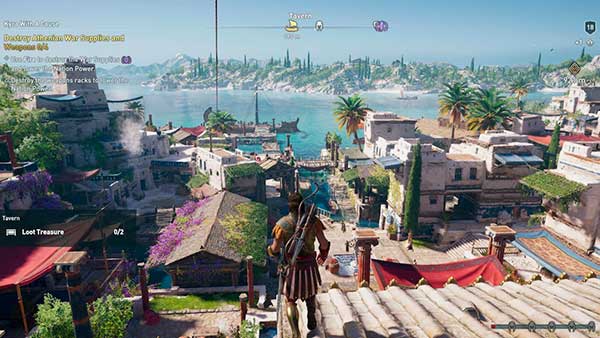 Now you can play free Assassin's Creed Odyssey with Google and their new service, Project Stream. With this new service Google is launched in a new mode of video games, being able to play without download, your Chrome browser and no need to have the game purchased and the console, but... you can play directly in your PC!
This form Project Stream to play the new Assassin's Creed Odyssey for free (if you register beforehand at the Beta Sign-up and fulfill a series of requirements which we will tell you more later).
The advantage of this new service is that it allows you to enjoy video games without the need of a powerful hardware, by using services in the cloud (the processing is done on servers), and which allow streaming directly to your computer. Google ensures that the Project Stream is able to offer games to 1080p and 60 fps (look at the gameplay official demo).
The new action game adventures, the popular series of games, is now set in the Ancient Greece, in scenarios like Athens, Atlantis, Sparta... Become a legendary Greek hero in this epic adventure multiplayer and choose character between Alexios, Kassandra and many more.
The developer of Assassin's Creed Odyssey is the french famous video games producer Ubisoft, the study creator of the famous saga, one of the most successful of recent times, both on console and PC. The development of the game has been very ambitious, all a blockbuster, with a budget superior to many Hollywood movies.
The popular YouTuber theRadBrad, with more than 9 million subscribers on his channel, has already made a full gameplay of Assassin's Creed's Odyssey with a complete review, in your video "Early Walkthrough Gameplay Part 1 - Kassandra (AC Odyssey)", which you can see here:
How to play free online Assassin's Creed Odyssey with Project Stream?
Release Date
Assassin's Creed Odyssey will be released on October 5, 2018 on various platforms: PS4, Xbox One, Nintendo Switch.
How to register on Project Stream?
For play free online Assassin's Creed Odyssey, in Project Stream follow these steps to access the version Beta:
Requirements:
Opens a Ubisoft (sign up here).
you Need a Google account (do not serve Google for Work or Google for Education).
Browser Google Chrome (version 69 or higher).
must Be in the united States (yes, it's only for players located in the USA).
Have a connection to broadband internet of at least 25 Mbps (or higher).
is Not necessary to buy the game to play the Beta, but this will be more limited than the game on sale and not be able to purchase microtransactions.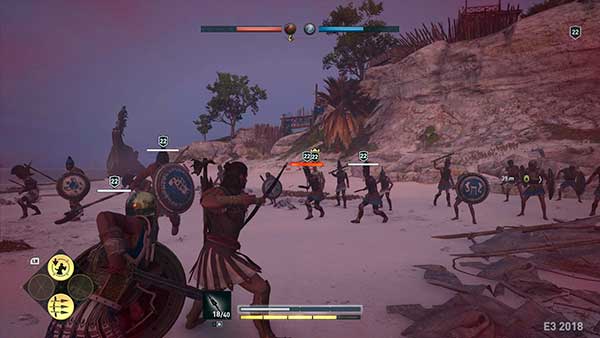 Assassin's Creed Odyssey Editions on Steam
The game (paid version) will be launched on the 05/10/2018 in Steam, in different versions: Standard Edition, Deluxe Edition, Gold Edition and Ultimate Edition. You can buy the game on Steam here.
If you liked the game, maybe you are interested in other Action Games as: DYING LIGHT: Bad Blood, Hello Neighbor Hide and Seek, the Hot Lava (Game BETA), the Cuisine Royale, Totally Accurate Battlegrounds, the Radical Heights or Battlefield V.